WesternU's Sept. 29 Pumerantz Lecture features expert on caring for older adults with cancer
September 9, 2016
Read 2 mins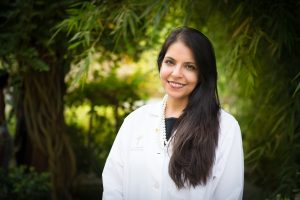 Western University of Health Sciences' eighth annual Dr. Philip Pumerantz Distinguished Lectureship will feature geriatrician and oncologist Arti Hurria, MD, who leads national and international efforts to improve care for older adults with cancer.
The lectureship is open to the public and will take place at 7 p.m. Thursday, Sept. 29, 2016 in WesternU's Health Education Center, Lecture Hall I, 701 E. Second St., Pomona, Calif. 91766. Please RSVP by Friday, Sept. 16 to Special Events Coordinator Rocki Crisostomo at rcrisostomo@westernu.edu or by phone at 909-469-5439. Click here to view a flier.
Dr. Hurria is a professor in the Department of Medical Oncology & Therapeutics Research and director of the Cancer and Aging Research Program at City of Hope. Under her leadership, the Cancer and Aging Research Program has developed and executed more than 22 geriatric oncology protocols, enrolling more than 3,100 participants in studies focused on cancer and aging.
Hurria is principal investigator on six National Institutes of Health (NIH)-funded grants, and has received research support from the Breast Cancer Research Foundation and UniHealth Foundation. She served on the Institute of Medicine committee "Improving the Quality of Cancer Care: Addressing the Challenges in an Aging Population." Since 2010, Hurria has served as the editor-in-chief for the Journal of Geriatric Oncology. She was the recipient of the B.J. Kennedy Award from the American Society of Clinical Oncology, which recognizes scientific excellence in geriatric oncology. In 2016, Hurria was elected to the Board of Directors for the American Society of Clinical Oncology.
The lectureship, in honor of Philip Pumerantz, PhD, WesternU's founding president and current president emeritus, is made possible by a generous donation from Dr. Elaine Sarkaria and the late Dr. Daljit Sarkaria of Orange, California.