WesternU's Ray Symposium to address diversity, racism and health disparities
April 17, 2019
Read 1 mins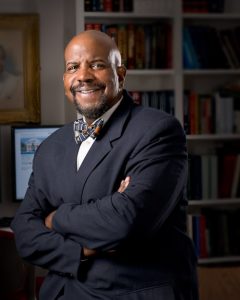 Western University of Health Sciences will hold the 2019 Ray Symposium at 4 p.m. Thursday, April 18, 2019 in WesternU's Health Education Center Lecture Hall I, 701 E. Second St., Pomona, California 91766.
The symposium is free and open to the public. Click here to register and to see more information. The lecture will be live streamed to Lecture Hall I on WesternU's Lebanon, Oregon campus.
Cato T. Laurencin, MD, PhD, will present "Addressing the Future of Health in America: Diversity, Racism and Health Disparities." Among his many titles and roles, Dr. Laurencin is the Albert and Wilda Van Dusen Distinguished Professor of Orthopaedic Surgery, chief executive officer of the Connecticut Institute for Clinical and Translational Science, director of the Raymond and Beverly Sackler Center for Biomedical, Biological, Physical and Engineering Sciences and Director of the Institute for Regenerative Engineering at the University of Connecticut.
The Ray Symposium is presented by the College of Pharmacy, the College of Veterinary Medicine and the Interprofessional Education Program. The symposium honors College of Pharmacy Dean Emeritus Max Ray, MS, PharmD, who created a stimulating educational environment that fostered excellence and professionalism while serving as a professor and dean from 1996 to 2006.
Categories: