WesternU's Ray Symposium examines how to communicate science effectively
April 5, 2018
Read 2 mins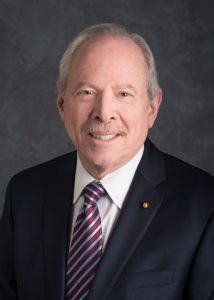 A prominent advocate for science and technology education will talk about "Communicating Science Effectively" at Western University of Health Sciences' annual Ray Symposium.
The Ray Symposium, which is free and open to the public, will begin at 4 p.m. Thursday, April 19, 2018 in WesternU's Health Education Center, 701 E. Second St., Pomona, Calif. 91766. Click here for more information: http://www.westernu.edu/pharmacy/pharmacy-outreach-events/ray-symposium/pharmacy-ray-symposium-current-event/
Keynote speaker Alan I. Leshner, PhD, has dedicated his life to promoting science and technology policy and public engagement with science. He served as chief executive officer of the American Association for the Advancement of Science (AAAS) and executive publisher of the journal Science from December 2001 to February 2015, when he became CEO Emeritus. AAAS was founded in 1848 and is the world's largest multidisciplinary scientific and engineering society.
Before coming to AAAS, Leshner was Director of the National Institute on Drug Abuse (NIDA) from 1994-2001. Before becoming Director of NIDA, he was Deputy Director and Acting Director of the National Institute of Mental Health. He went to NIMH from the National Science Foundation (NSF), where he held a variety of senior positions, focusing on basic research in the biological, behavioral and social sciences, science policy and science education.
Leshner received an undergraduate degree in psychology from Franklin and Marshall College, and M.S. and Ph.D. degrees in physiological psychology from Rutgers University. He also has been awarded seven honorary Doctor of Science degrees. Leshner is an elected fellow of AAAS, the National Academy of Public Administration, the American Academy of Arts and Sciences, and many other professional societies. He is a member of the National Academy of Medicine (formerly the Institute of Medicine) of the National Academies of Sciences, Engineering and Medicine, and served two terms on its governing Council. He was appointed to the National Science Board by President Bush in 2004 and reappointed by President Obama in 2010.
The Ray Symposium, presented by the College of Pharmacy and the WesternU Interprofessional Education program, honors Max D. Ray, MS, PharmD, Dean Emeritus of the College of Pharmacy.
Categories: