WesternU's "A Tribute to Caring" gala set for Nov. 4 at the Disneyland Hotel
October 20, 2017
Read 2 mins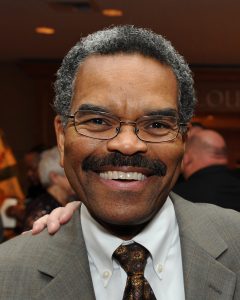 Western University of Health Sciences will hold its annual "A Tribute to Caring" gala Saturday, November 4, 2017 at the Disneyland Hotel in Anaheim, California.
Proceeds benefit student scholarships. Click here to read more about the event and to buy tickets: https://www.westernu.edu/tribute/
WesternU will honor Inter Valley Health Plan, represented by President and Chief Executive Officer Ronald H. Bolding. Inter Valley Health Plan is a not-for-profit, Medicare Advantage HMO health plan based in Pomona, California. It provides health insurance products for more than 25,000 people with Medicare throughout Riverside and San Bernardino counties and portions of Los Angeles and Orange counties. The HMO was formed in 1979 by Pomona Valley Hospital Medical Center and local doctors.
Bolding joined Inter Valley Health Plan in 2006, and has seen the company through years of stability and success. He also serves on the company's board of directors, where he continues to provide insightful strategies for improving and managing the health of the senior population. With nearly three decades of management and executive-level experience in the HMO business and health care fields, as well as Navy command experience, Bolding has held various executive-level positions.
He earned dual bachelor's degrees in economics and history from Ripon College in Ripon, Wisconsin, and served 28 years in the United States Navy, including deployments aboard the USS Decatur during the Vietnam War and as a battalion commander lending stateside support during Operation Desert Storm. He retired from the U.S. Navy Reserve in 1998 with the rank of Captain.
A Tribute to Caring raises money for student scholarships and honors some of the most loyal supporters and advocates of WesternU.
"IVHP is now a pillar of the region with 25,000 members – and growing – spanning four counties," said WesternU President Daniel R. Wilson, MD, PhD. "WesternU is pleased to honor and celebrate IVHP's decades of service to our region."