WesternU to welcome new president, 1,100 new students at Convocation
July 27, 2016
Read 2 mins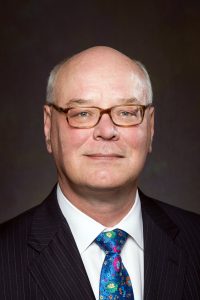 Western University of Health Sciences' new president, Daniel R. Wilson, MD, PhD, will preside over his first Convocation ceremonies in Lebanon, Oregon and Pomona, California.
WesternU will welcome 108 new students to its College of Osteopathic Medicine of the Pacific (COMP)-Northwest campus in Lebanon July 29, 2016. The keynote speaker will be American Osteopathic Association Vice President of Accreditation Alissa P. Craft, DO, MBA, who also serves as a COMP associate professor.
WesternU will welcome more than 1,000 new students to its Pomona campus Aug. 6, 2016 at its Convocation ceremony at the Sheraton Fairplex Hotel and Conference Center, 1101 W. McKinley Ave., Pomona, California, 91768. Each of WesternU's nine colleges will then hold white coat ceremonies in Pomona and Claremont. The ceremonies are only open to new students, their families and invited guests.
The keynote speaker will be Bruce Allen Chernof, MD, FACP, President and Chief Executive Officer of The SCAN (Senior Care Action Network) Foundation, whose mission is to advance a coordinated and easily navigated system of high-quality services for older adults that preserves dignity and independence.  The SCAN Foundation is one of the largest foundations in the United States focused entirely on improving the quality of health and life for seniors.
Convocation marks WesternU's annual opening of the academic year, and the white coat ceremony symbolizes students' entry into the health professions.
Dr. Wilson officially became WesternU's second president on July 1, 2016. In a message to incoming students, he stated, "In your time at WesternU, I look forward to crossing paths with each of you, be it today or at some point down the road. I wish all of you great success and happiness as this portion of your journey gets underway. I feel a special affinity, as I am privileged to be starting my own journey as university president alongside you."