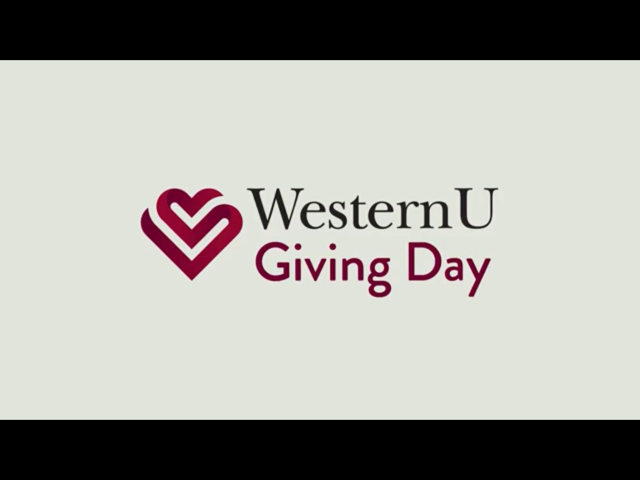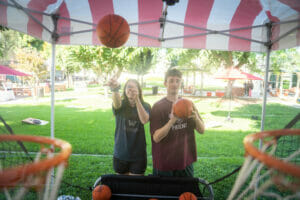 Western University of Health Sciences raised more than $300,000 during its Giving Day campaign Sept. 6, 2022. The donations will benefit student scholarships, investment in infrastructure and technology, and expanding services in WesternU's neighboring communities.
"This Giving Day was special for so many reasons. It was an exciting opportunity to gather in person as one WesternU to support students and communities," said Senior Vice President for University Advancement Diane M. Abraham, PhD, CFRE. "Together, we recognized the impact WesternU has had for the last 45 years and joined forces to catapult WesternU into a future of transformation. The University Advancement team was delighted to spend the day interacting with students, faculty, staff, and administrators with food, music, fun, and above all – a celebration of generosity.
"We are so grateful to all who participated, and we are proud of our students, who are the driving force behind everything we do," she added.
WesternU's first Giving Day was held Sept. 7, 2021 and raised more than $173,000. For this second annual Giving Day, University Advancement organized events throughout the day, starting with "Donate for Donuts" at 9:30 and continuing with lawn games, a scavenger hunt, and hamburger and taco lunches.
Giving Day was also promoted on social media, with multiple videos featuring WesternU students, faculty, and alumni explaining the importance of giving and the impact it will have on improving access to health care for all.
You can still contribute to Giving Day by visiting the Giving Day website.
To learn how you can get involved, please contact Steve Gomez Pedroza, Director of Advancement Communications, at sgomezpedroza@westernu.edu. To get your organization involved, please contact Dr. Leah Schueler, Director of Corporate and Foundation Relations, at lschueler@westernu.edu.
Categories: