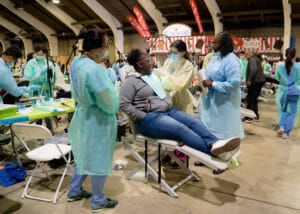 Western University of Health Sciences offers career paths toward 16 of the top 20 best health care jobs, according to rankings recently released by U.S. News & World Report.
WesternU is home to nine colleges offering 20 degree programs, including the top two jobs ranked by U.S. News & World Report – dentistry and physician assistant. Also in the top 10 and offered at WesternU are nurse practitioner (No. 4), physician (No. 5), veterinarian (No. 8) and physical therapist (No. 10). For other professions, such as oral and maxillofacial surgeon, anesthesiologist and orthodontist, WesternU provides the starting point to these careers, which require additional specialty training.
College of Dental Medicine Dean Steven Friedrichsen, DDS, said he is pleased but not surprised that dentistry is No. 1 and dental specialists are among the top jobs in health care.
"The rankings reflect the many positive aspects of becoming an oral health care provider," he said. "In greeting each incoming class, we emphasize that dentistry is a challenging yet rewarding profession – meeting the challenges directly leads to the rewards of providing for the health and well-being of patients and improving their oral health in visible and measurable ways. The College of Dental Medicine at WesternU is especially appealing because it emphasizes knowledge, skills and attributes that are essential for patient-centered care. It is not just about the ever-important technical skills, but also how well a dentist can communicate with patients, promote improved health, and provide a compassionate approach to their care."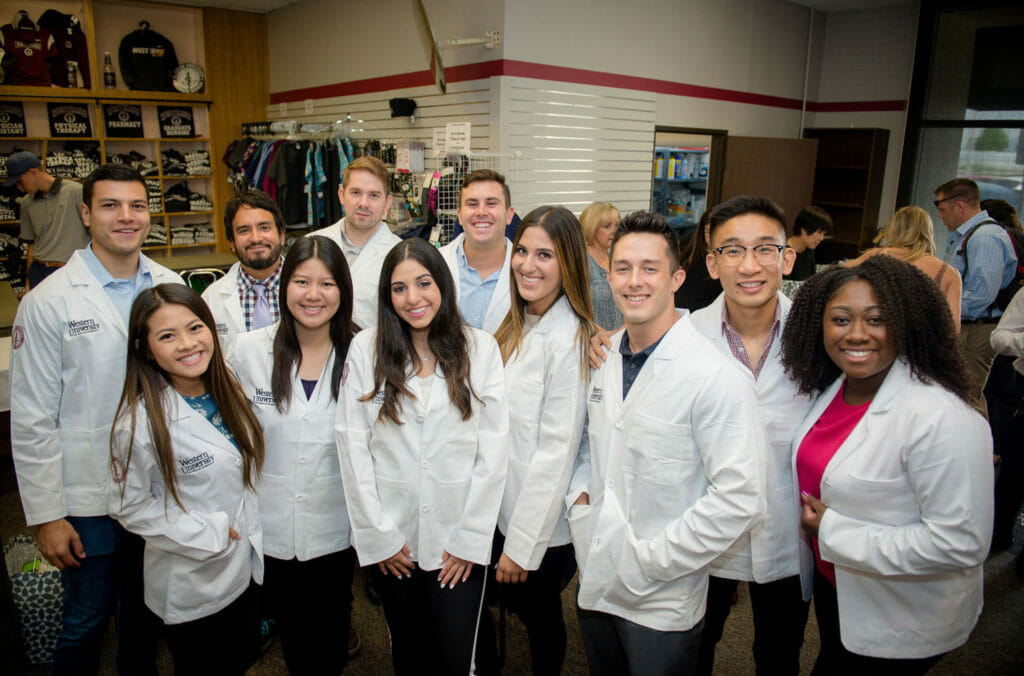 The College of Osteopathic Medicine of the Pacific similarly offers a pathway to multiple entries in the top 20, including physician (No. 5); anesthesiologist, obstetrician and gynecologist, and surgeon (tied at No. 12); pediatrician (No. 16); and psychiatrist (No. 18). COMP graduates follow their four years in the Doctor of Osteopathic Medicine (DO) program with multiple years in a residency/specialty training program.
"Becoming an osteopathic physician opens up the door for a rewarding career that spans opportunities in all specialties, from pediatrics to family medicine to surgery, and much more," said COMP Dean Paula M. Crone, DO '92. "Many of our students have dreamt of becoming physicians since they were children. Our faculty, both in and out of the classroom, prepare our students for success and help them realize their dreams of becoming physicians, surgeons, or any other specialty that they desire.
"In today's world, patients expect the best treatment from their trusted providers. Patients want to be treated as individuals, not ailments," Crone added. "Our students understand this intrinsically. Our applicants select this school because of the patient-centric philosophies upon which this institution was founded."
Optometry ranked No. 11 and is a wonderful profession for people who have a passion to help others improve their quality of life, said College of Optometry Founding Dean Elizabeth Hoppe, OD, MPH, DrPH.
"Doctors of optometry help people stay healthy and restore health and well-being, not just focused on their eyes, but on the whole person," she said. "Every day we get to help people see better, function better at work and leisure, and look their best by prescribing comfortable, fashionable eye wear and contact lenses. In today's society, good, clear, comfortable vision is more important than ever because of the visual demands brought on by computers and cell phones. Optometry also provides a good income and excellent work-life balance, making it a very desirable and very stable career choice."
Optometry has an unemployment rate of 0.1 percent, the lowest in the top 20.
"Optometry has a very low unemployment rate due to ever growing demand for the services that doctors of optometry provide," Hoppe said. "Aging baby-boomers, increasing rates of diabetes, rising rates of near-sightedness, and integration with interprofessional care have all increased the need for quality eye and vision care services."
Podiatry ranked No. 20, with good work-life balance and a wide range of patients cited as highlights.
"I am pleased to see that podiatric physicians are once again featured on this type of list, because it encourages college students to look at a different path toward becoming a doctor and a surgeon," said College of Podiatric Medicine Dean V. Kathleen Satterfield, DPM, FACFAOM. "It is a fulfilling career that can emphasize everything from dermatology to surgery to wound care, and to medicine. In my lifetime I have taken care of newborns as well as geriatric patients, college athletes and others. I can definitely say that it has never been boring, and the income it gave me has allowed me to give my family the life that they deserve."
Categories: