WesternU names Dr. John Tegzes interim dean of the College of Veterinary Medicine
September 14, 2022
Read 2 mins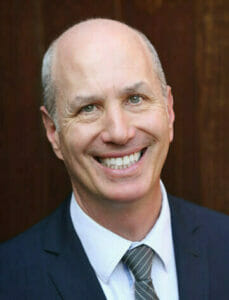 Western University of Health Sciences has named John Tegzes, MA, VMD, Dipl. ABVT, as the interim dean for the College of Veterinary Medicine (CVM), effective Sept. 1, 2022.
Dr. Tegzes is a CVM Professor of Toxicology and Director of WesternU's Interprofessional Practice & Education (IPE) program. He earned his Veterinariae Medicinae Doctoris (VMD) from the University of Pennsylvania and a Master of Arts, Applied Psychology (MA) from the University of Santa Monica, and a Bachelor of Science, Magna Cum Laude, Nursing (BSN) from Thomas Jefferson University. He is a licensed veterinarian and a registered nurse in the state of California.
"I would like to thank Dr. Tegzes for stepping into this leadership role at a pivotal time for CVM and the veterinary medicine profession," said WesternU Interim Provost and Chief Academic Officer Paula M. Crone, DO '92. "Dr. Tegzes' years of experience in interprofessional education and student-centric training coupled with his nationally-recognized expertise in team building will serve him well as we go through this leadership transition."
Tegzes joined CVM in 2003, the year of the inaugural CVM class. Over the course of his 19-year career, Tegzes has taught numerous courses and served on many different committees. He is the author of hundreds of peer-reviewed publications and is a national leader in the veterinary medicine profession. He has participated in funded research and projects totaling more than $1.5 million. His work in the interprofessional realm is internationally recognized and his student-centric, interdisciplinary approach to health care education has made him a sought-after content expert. He is well known for his passion for education and his dedication to team building, collaboration, and leadership development.
"The College is approaching a very critical time in its evolution," Tegzes said. "The third Dean will be challenged to honestly evaluate the successes and challenges while articulating a clear vision for the future. I look forward to serving the CVM students, faculty, and staff and helping to bridge a critical role in this transition."
WesternU has initiated a national search for a new CVM dean. Phillip D. Nelson, DVM, PhD, joined CVM in 2005 and served as dean from 2007 to August 2022.
Categories: