WesternU named a "Great College to Work For" amid pandemic
September 14, 2020
Read 3 mins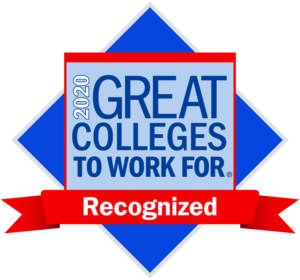 The COVID-19 pandemic has caused unprecedented disruption in campuses nationwide as institutions quickly transitioned to online learning for students and remote work for employees.
Western University of Health Sciences, which has campuses in Pomona, California and Lebanon, Oregon, is unwavering in its support of employees during this time. Now, for the ninth year in a row, WesternU has been named a "Great College to Work For" in The Chronicle of Higher Education, a top trade publication for colleges and universities.
WesternU was recognized in three categories: Compensation & Benefits, Respect & Appreciation, and Work/Life Balance.
The Great Colleges to Work For survey went out in March 2020 and closed in early April, so WesternU employees gave high marks to the University while transitioning to working from home remotely and adjusting to a COVID-19 world.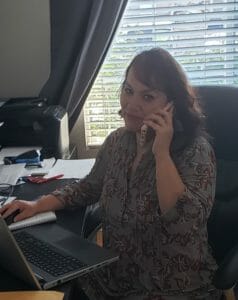 "These pandemic months have demonstrated our adaptability as an institution as our entire campus community came together to provide robust virtual curricula for students and an engaging work-from-home environment for employees," said WesternU President Daniel R. Wilson, MD, PhD. "Through innovative programs such as Skill Share, an initiative that allows employees working from home to gain new experiences contributing to mission-critical projects across the University, we have been able to avoid the layoffs and furloughs that so many other universities have endured."
WesternU scored in the "Very Good to Excellent" range (75-100%) across all job categories (administration, faculty, exempt and non-exempt staff) in the areas of Pride, Facilities, and Compensation, Benefits & Work/Life Balance. The University scored "Very Good to Excellent" overall in the aforementioned areas as well as in Job Satisfaction/Support; Supervisors/Department Chairs; and Faculty, Administration and Staff Relations.
The Great Colleges to Work For® program is one of the largest and most respected workplace recognition programs in the country. Now in its thirteenth year, it recognizes the colleges that get top ratings from their employees regarding workplace practices and policies. WesternU was one of 79 colleges and universities deemed a Great College to Work For.
By the numbers:
221 institutions participated in 2020, including 127 four-year institutions and 94 two-year institutions.
79 institutions are recognized as a 2020 Great College to Work For, including 54 four-year institutions and 25 two-year institutions.
The survey results are based on a two-part assessment process: an institution questionnaire that captured employment data and workplace policies from each institution, and a survey administered to faculty, administrators, and professional support staff. The primary factor in deciding whether an institution received recognition was the employee feedback.
"The institutions participating in the 2020 Great Colleges to Work For® program deserve special kudos for their commitment to being good stewards of institutional culture and workplace quality. In the face of unprecedented uncertainty, their commitment to faculty/staff engagement never wavered," said Richard K. Boyer, Senior Consultant at ModernThink, a strategic human capital consulting firm that administered the survey and analyzed the results. "In particular, institutions recognized in this year's program as 'Great Colleges to Work For' prove that it is possible to be a great workplace even in the face of disruption, uncertainty, and limited resources."
For more information and to view all current and previous recognized institutions, visit the Great Colleges program website at http://www.greatcollegesprogram.com.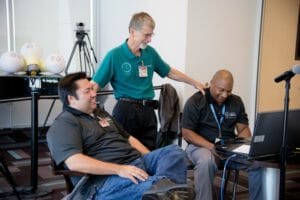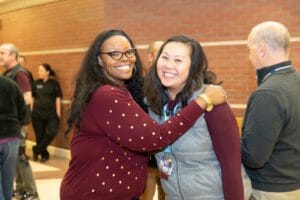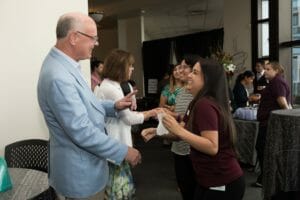 WesternU faculty and staff share moments of humor and friendship prior to the COVID-19 pandemic.