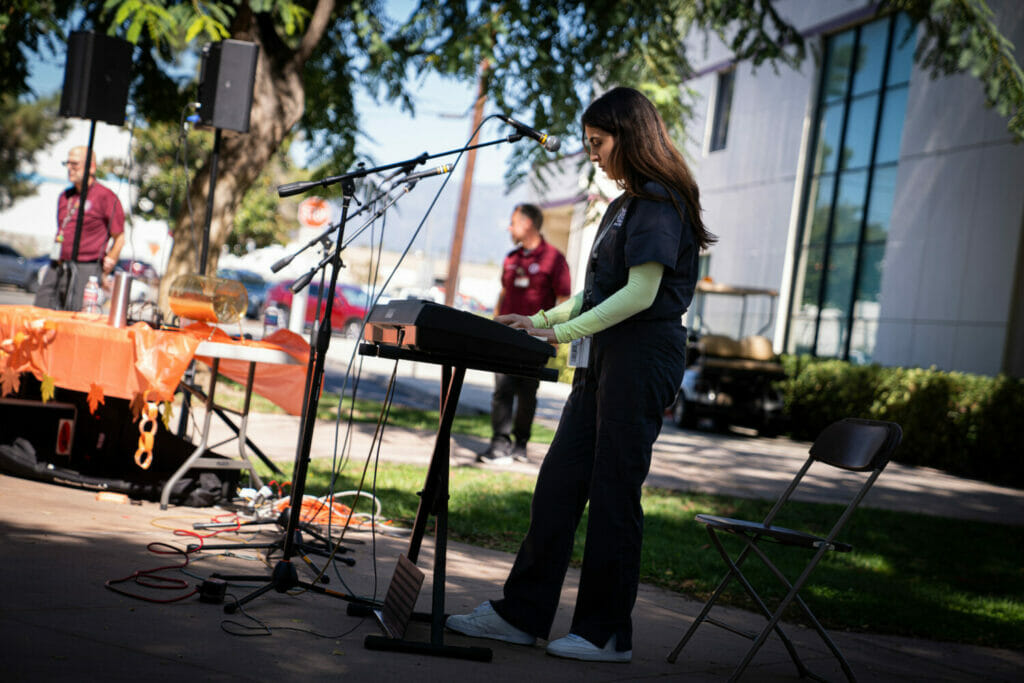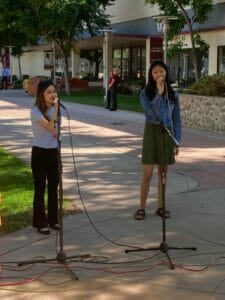 WesternU Fest on 2nd returned Oct. 20, 2022, featuring the WesternU Talent Show. Students from the College of Osteopathic Medicine of the Pacific, College of Podiatric Medicine, and College of Dental Medicine sang and played the keyboard. COMP Director of Outreach and Strategic Partnerships Tom Fox, MSHS '19, closed the event by performing "Piano Man."
The Fall Festival also featured free food, raffle prizes, and the collection of Trunk or Treat donations. The event was sponsored by the Office of the Provost and the Student Government Association.
The audience voted on their favorite performances, and College of Dental Medicine student Negin Salani won the talent contest.