WesternU Eye Care Institute to celebrate grand opening, Fraternal Order of Eagles donation
September 15, 2016
Read 2 mins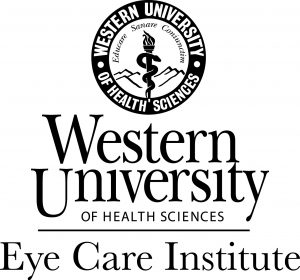 Western University of Health Sciences' new Eye Care Institute will hold a grand opening and celebrate a generous donation from the Fraternal Order of Eagles at 11:30 a.m. Tuesday, September 20, 2016.
Invited guests, city dignitaries, elected officials and the Pomona and Claremont Chambers of Commerce will help WesternU celebrate this event. Also on hand will be Fraternal Order of Eagles (FOE) members, who are donating special assistive technology for visually impaired children, enabling them to function more independently. Many of the technology recipients do not otherwise have the means to pay for it. This is FOE's second donation of assistive devices to WesternU.
The WesternU Eye Care Institute, part of the Patient Care Center at 795 E. Second St., Pomona, California 91766, will continue to offer comprehensive patient care and education from experienced WesternU faculty and interns, as it has since opening in 2010. The name change reflects the institute's additional services and its evolving role in the community.
"Over the past year, we have added additional diagnostic and treatment instrumentation to better meet the training needs of our interns and the medical needs of our patients," said College of Optometry Associate Dean of Clinical Affairs Robert Gordon, OD, FAAO. "In addition, we are receiving significantly more referrals from community doctors for specialized testing and treatment recommendations. Seeing the growth of our clinical enterprise in the area of advanced diagnostic testing, we felt it was time to change our name from 'center' to 'institute' to better reflect the services and clinical training we provide."
The Eye Care Institute appreciates referrals from practicing eye doctors for patients with unique diseases and unusual presentations, or those needing specialized diagnosis and treatment, Gordon said.
"We feel the Eye Care Institute name is consistent with our being on a university campus," he said.
Categories: