WesternU CPM celebrates Class of 2021 student doctors during Match Day
Student doctors from Western University of Health Sciences College of Podiatric Medicine (CPM) held a virtual Match Day celebration Friday, March 19, 2021, learning where they will complete their post-graduate medical training.
This year's CPM class had all 35 eligible student doctors match for a 100% residency placement for the eighth year in a row.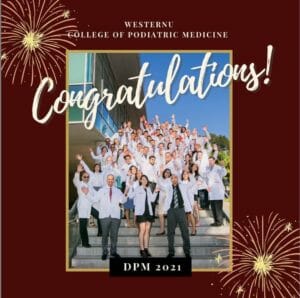 CPM Dean V. Kathleen Satterfield, DPM, FACPM, told the Zoom and YouTube audience that they were here today to celebrate CPM students as they learn where they will spend the next three years of their lives in their residency programs.
"All of the WesternU family and especially the College of Podiatric Medicine are so proud of you and your accomplishments and we congratulate each one of you on the program you have matched with," she said. "Please join us in giving a special thank you to your support teams of friends and family members who've helped you reach this milestone. I think you will agree with me that it is definitely is a team effort."
WesternU College of Podiatric Medicine Associate Dean of Clinical Education and Graduate Placement Jonathan Labovitz, DPM, FACFAS, CHCQM, and his wife, CPM Adjunct Assistant Professor Staci Labovitz, hosted the Match Day celebration.
With champagne flute in hand, Dr. Labovitz said, "Although we cannot toast you in person, we hope you received the champagne flutes to commemorate Match Day and know we will continue to toast your successes as you begin your next chapter in your professional lives."
As the time approached 9 a.m. for the reveal, Labovitz announced that the Office of Student Affairs would be sending students their results to their WesternU email, and after seeing their email, a map will appear showing the results of where the Class of 2021 matched.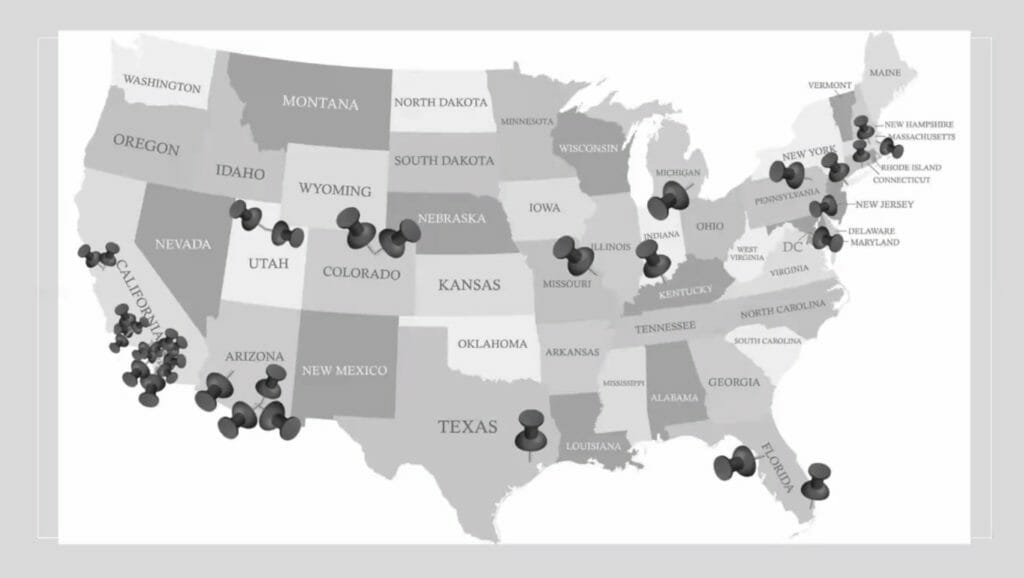 Actor Anthony Anderson of the ABC sitcom "black-ish" made a special video congratulating the students during the Match Day celebration.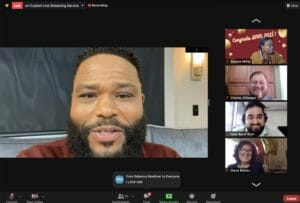 "Hey, what's going on, It's Anthony Anderson and I'm sending this video to say congratulations to the WesternU CPM student doctors on your Match Day results," he said. "I understand you will be finding out where you will be doing your residency – today. Additionally, you only have two-and-one-half months left of medical school. You're almost done. You're almost done."
He added, "The College of Podiatric Medicine is so proud of you guys. Congratulations WesternU CPM student doctors. All the best, all the best, all the best."
Fourth-year CPM student Miguel Ruiz matched into Tucson Medical Center located in Tucson, Arizona, where he completed a clerkship. He said he felt at home with the current residents and attendings.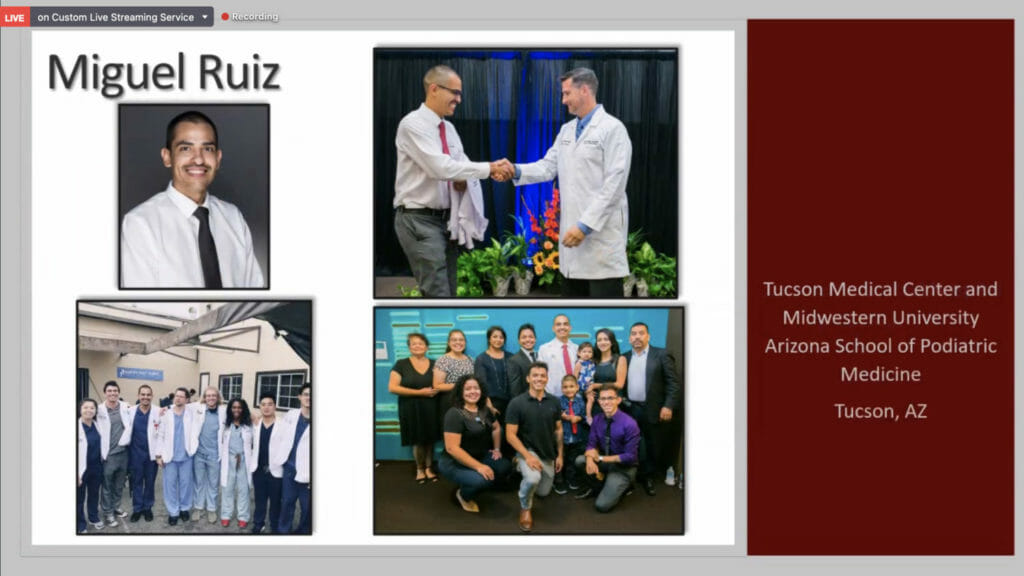 He is married to his high school sweetheart, Sandy. They have two children, Matthew and Addie.
"I can't wait to get started and dive in," he said. "I am looking forward to building a new home for my family and being challenged, too, as I continue to learn and grow as a podiatric surgeon with the help of my co-residents and attendings."
Ruiz was raised by his single mother in East Los Angeles along with his six siblings. He is the first in his family to attend college and become a doctor.
Interest in podiatric medicine for him started when he volunteered at a local hospital and then got a job as a patient transporter.
"Besides transporting patients to OR, I would also transport specimens from OR to pathology. These included amputated limbs from patients who had severe lower extremity infections," he said. "I began to ask questions to the nurses and doctors and wanted to learn how I can be of service and prevent foot amputations…This is when I discovered podiatry and WesternU."
WesternU CPM provided a great opportunity to gain advanced clinical training and provided Ruiz the foundation to be a future podiatric physician and surgeon and he's grateful to the faculty and staff at WesternU, he said.
"In the words of one of my favorite authors, Dr. Atul Gawande, 'You may not control life's circumstances, but getting to be the author of your life means getting to control what you do with them,'" Labovitz said. "So, just like you have done at WesternU, hold your head high and continue pushing yourself to achieve excellence, and you'll get there."
Categories: