WesternU CPM alumnus and his friends create foundation to promote limb salvage, function, and patient quality of life
Western University of Health Sciences College of Podiatric Medicine (CPM) alumnus Aarron Flowers, DPM '15, and his UC Davis college friends founded the Limb Care Foundation (LCF) to address education, prevention, and treatment of limb care by maximizing the quality of life for individuals who have had or are at risk for limb amputation.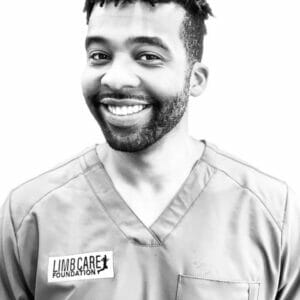 It was an idea they started talking about in 2008 and they incorporated the foundation in early 2020. After each pursued different careers in health care and gained experience in the field, they combined their expertise in podiatric medicine, orthotics/prosthetics, and physical therapy to found LCF.
LCF founders are President Laduan Smedley Jr., CPO, Vice President Dr. Flowers, Treasurer Brandon U. Edendo, PT, DPT, and Secretary Quincy Amarikwa, an American soccer player who currently plays for the Oakland Roots SC.
Flowers said he was inspired to be part of LCF in part because everyone involved had different career aspirations in the health care field – prosthetics, physical therapy, and medicine.
"LCF gives us space to help provide for other people in a multi-disciplinary approach," Flowers said. "I've had patients out here where I perform surgeries for diabetes complications and they don't have insurance, they don't have shoes and so through the nonprofit, I've been able to get them custom shoes for their feet, and we're getting shoes from donations. We're preventing people from losing more limbs, especially through homeless outreach."
Flowers' path into podiatric medicine was inspired by a conversation with CPM Founding Dean Lawrence Harkless, DPM. When Flowers was a college sophomore, a friend introduced him to Dr. Harkless because his friend knew Flowers injured his foot as a teenager in a martial arts accident.
During that conversation, Harkless told Flowers to call him after he graduated before committing to UC Davis for medical school. Encouraged by Harkless' warmth, compassion, and success in the field, he called him where he was offered an opportunity to shadow Dr. Harkless.
"He sold me on the dream of becoming a doctor of podiatric medicine and the rest is history," Flowers said, "He influenced me to change what kind of doctor I would be, and I attended WesternU CPM."
Flowers says he had a positive impression of attending WesternU CPM. He enjoyed taking part in the interprofessional education program where multiple disciplines learned and worked together to help a patient through case studies.
"I think for me, having that exposure early on, working with vet med students, student nurses, and many others provided a good framework for working in the real world because you are ready for patient encounters when medical school is finished," Flowers said.
He was always appreciative of the staff and faculty too.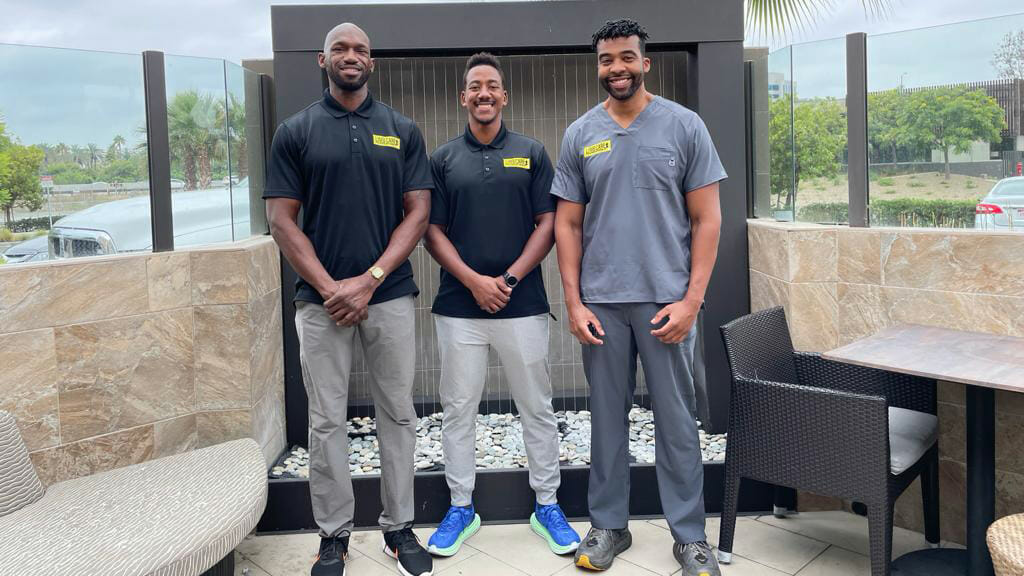 Nearly 2 million people live with limb loss in the United States. Among those living with limb loss, the main causes are vascular disease (54%) – including diabetes and peripheral arterial disease – trauma (45%), and cancer (less than 2%). Approximately 185,000 amputations occur in the United States each year. Black Americans are up to four times more likely to have an amputation than white Americans, according to the Amputee Coalition.
The LCF accepts new, used, or gently used durable medical equipment, prosthetic or orthotic (DMEPOS) devices related to limb health. It includes canes, crutches, walkers, and wheelchairs. They provide homeless communities with medical equipment and supplies that promote limb health and awareness and provide scholarships for students pursuing a career in physical therapy, occupational therapy, prosthetics & orthotics, and podiatric medicine.
They have a large shipping container filled with DMEPOS and have started sending donations to countries in need or lack access to basic health care, including Venezuela.
Aarron is a foundational part of the Limb Care Foundation, Smedley Jr. said.
"His perspective as a Doctor of Podiatric Medicine and his experience in the operating room doing amputations is invaluable," Smedley Jr. said. "We have that whole team approach that we learn about in school that we can put to practice.
"We are still trying to grow our team with occupational therapy and psychosocial components," he added. "We are always looking to expand our multi-disciplinary approach to what we do, and Aarron is a big part it, especially for a lot of outreaches that we do for the homeless. And just having that knowledge on wound care, prevention, and regular maintenance to avoid infections and potentially amputations."