WesternU COMP-Northwest earns recognition for partnership with Lebanon Fire Department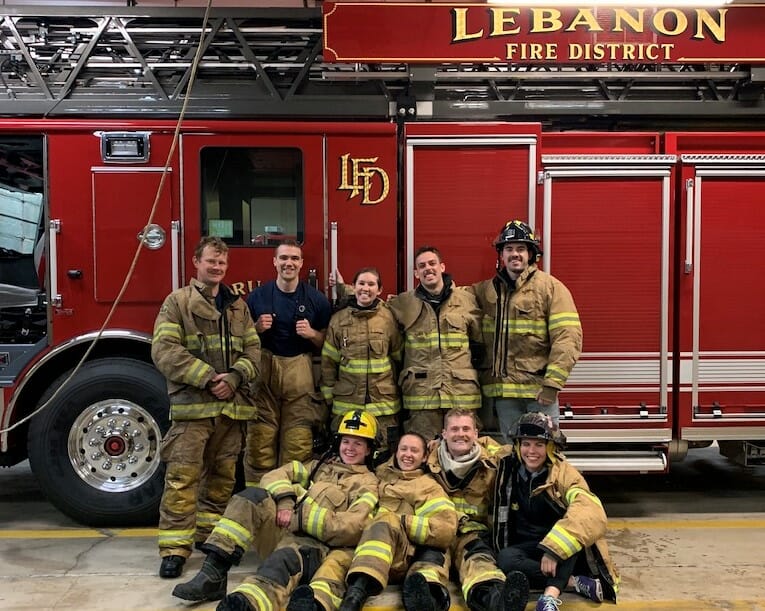 Western University of Health Sciences College of Osteopathic Medicine of the Pacific-Northwest students volunteer as firefighters and Emergency Medical Services (EMS) providers for the Lebanon Fire District as part of the WesternU Lebanon Emergency Alliance (WLEA). The goal is to put osteopathic ideals into action in the community through superior emergency response, community risk reduction and emergency preparedness.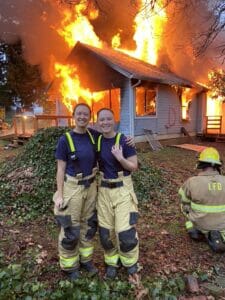 The Lebanon Fire District received the Special Districts Association of Oregon (SDAO) Outstanding Special District Program Award in the 26+ employees category for the WLEA and Fire Corps programs. WLEA is the only known program of its kind in the country where medical students volunteer with the fire district to gain experience and in turn, give back to the community, according to a news release published by SDAO. The Fire Corps programs is one of a few programs in the state that trains Lebanon Fire District support volunteers in emotional practical support. These programs have greatly benefited the Lebanon community, according to SDAO.
"WLEA is one of our signature programs and allows medical students to see, talk to, care for, and help patients out in the real world," said COMP-Northwest Assistant Professor of Population Health Jeannie Davis, EdD. "Working with Lebanon Fire District, students have the opportunity to interact with members of multiple hospital systems, gain relevant knowledge, and make a significant impact in their community."
Lebanon Fire District received the SDAO Outstanding Special District Program Award during the 2022 SDAO Annual Conference Awards Ceremony held virtually on Feb. 12, 2022. This award recognizes special districts for innovative projects and programs, outstanding safety, public information, public involvement in a district decision-making process, and outstanding achievement, according to SDAO.
"Some of us are learning about fire and emergency services for the first time, while other students come to Lebanon with prior experience as a volunteer firefighter or EMT. Either way, it's a great way to get to know people in the community while helping our neighbors and practicing our medical skills," said COMP-Northwest student Adam Hall. "This year, students have also been helping the fire district to develop a fitness assessment program for volunteers and career firefighters. Personal health and fitness are a big part of keeping everyone safe in an emergency and we are proud to be helping our fellow firefighters improve their wellness."