WesternU COMP-Northwest celebrates first graduate to complete DREAM program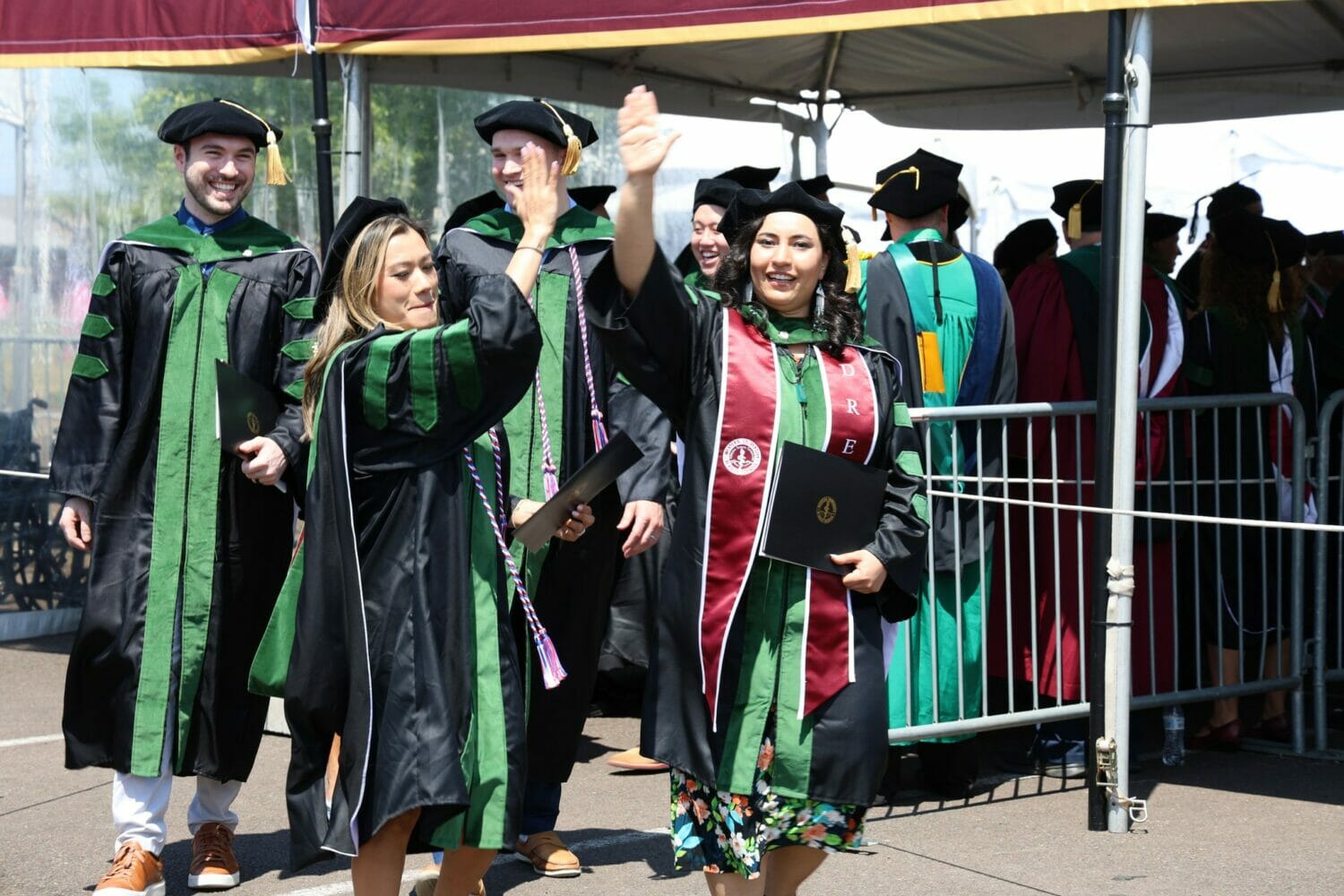 When Western University of Health Sciences College of Osteopathic Medicine of the Pacific-Northwest graduate Mariam Rija, DO '23, crossed the stage at Commencement May 26, 2023, she represented a dream turning into reality.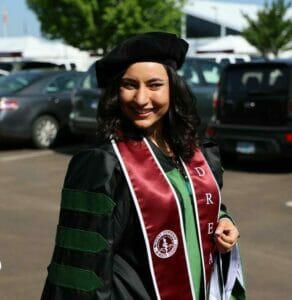 Dr. Rija is the first COMP-Northwest student to graduate after completing the DREAM (Diversity Recognized Emphasized and Assimilated into Medicine) program, a free enrichment program offered by COMP-Northwest designed to promote diversity at the COMP-Northwest campus and in the greater osteopathic medical community.
According to the American Medical Student Association (AMSA), diversity among the student body facilitates cultural competence in medical education. A study conducted at UCLA found that students who attend racially and ethnically diverse medical schools feel that they are better equipped to serve a diverse patient population. Physicians from under-represented racial/ethnic groups are likely to be able to better identify and empathize with racially/ethnically marginalized patients.
COMP-Northwest designed DREAM, a three-day summer program, to equip underrepresented minority (URM) students who have a desire to be physicians but are denied the same messages and resources of empowerment that their non-URM counterparts have received early on. The workshops and talks given during the program were carefully chosen to counter dis-empowering messages and the lack of role models while equipping aspiring DREAMers with skills and understanding of the medical school application process.
DREAM was founded in 2017 by COMP-Northwest Associate Dean of Student Affairs Mirabelle Fernandes Paul, EdD, and COMP-Northwest students Jordan Bilbrew, Omar Rachdi, Giulia Di Bella and Jan Garo, who are all now COMP-Northwest alumni.
"Jan's, Omar's, Jordan's, Giulia's and my dream was to make careers in medicine at COMP-Northwest an achievable goal for more students of color. The program has been offered every summer since then and thanks to the generous support of the Heatherington Foundation, candidates receive lodging scholarships and are not charged for attendance," Fernandes Paul said. "Since Mariam Rija, several DREAM participants have been accepted into COMP-Northwest and have served as leaders and role models to their classmates. I am personally grateful to my faculty and staff colleagues and to physicians all over Oregon who volunteer their time to facilitate and teach important concepts included in the DREAM program. Without them, the DREAM program would have remained a dream."
Rija completed the DREAM program in August 2018 while working as a scribe after completing her sociology major and Spanish minor as an undergraduate.
"The program itself is fantastic. It was three days in August filled with learning and sharing. I learned so much about medicine," Rija said. "We also got to share different parts of our identity. It creates a place for everyone to feel comfortable and share various parts that make us unique. Through this, we realize diversity in medicine is an asset and a strength."
DREAM also provided a personal statement workshop, and COMP-Northwest Career Development Specialist Jess Reynolds, MEd, helped Rija prepare for prospective student interviews when she was applying to medical schools. A second-year DO student helped her refine her personal statement for her application. COMP-Northwest was the first to offer her admission.
"I'm confident being in DREAM provided access to all that," she said. "Being able to say, 'I was in the DREAM program' helped me with admission."
In DREAM, Rija participated in mini grand rounds – they researched a topic and presented on it. They also practiced standardized patient encounters and taking physical exams and histories like a first-year medical student.
"I remember my first day with my classmates. I said, 'I know this room and what this is like,'" Rija said of the Standardized Patient exam room. "I was way less nervous."
Rija and other DREAMers went on to become DREAM outreach coordinators for subsequent cohorts. Rija also became the president of White Coats for Black Lives in Lebanon when WesternU formed chapters on its two campuses in Lebanon and Pomona, California.
"DREAM also encouraged me to take on other leadership roles and opened up more opportunities," Rija said. "Now the students below me all went on to be part of leadership. So the DREAM leadership has come full circle."