WesternU College of Veterinary Medicine researchers receive USDA grant
June 13, 2018
Read 2 mins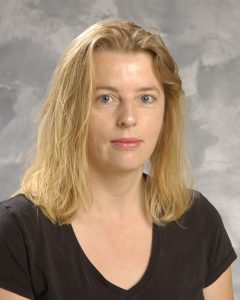 Western University of Health Sciences College of Veterinary Medicine Associate Professor Yvonne Drechsler, PhD, has received a $1 million U.S. Department of Agriculture (USDA) grant to functionally annotate the chicken genome, which has wide-ranging implications for better understanding of genetic factors influencing growth, reproduction and disease resistance in production.
WesternU is one of three universities in the nation to receive USDA funding focusing on chicken, swine and cattle genomics within the FAANG (Functional Annotation of Animal Genomes) consortium. 
The project is titled, "Genome-Wide Annotation of Cis-Regulatory Elements in The Chicken Genome." Dr. Drechsler is the project director and University of Washington Associate Professor R. David Hawkins, PhD, and WesternU College of Veterinary Medicine Associate Professor Suzana Tkalcic, DVM, PhD, are co-investigators. 
These studies, built up on Dr. Drechsler's research conducted with colleagues at WesternU and Dr. Hawkins' work at the University of Washington, will contribute to national and international efforts to understand the role epigenomics plays in regulating health, disease resistance, growth and reproduction in agriculturally-important animals. 
This work potentially has far-reaching implications to better understand gene regulation that is important in egg production, growth and disease resistance. Several tissues, including reproductive tissues as well as different immune cells, will be investigated. 
"It's basically a mapping project, identifying genomic regions that are regulatory elements," Dr. Drechsler said. "One example of these regulatory elements for which we are looking is histone modifications that can affect accessibility of the DNA, affecting how genes get turned on or off." 
Data generated from this project will be shared with other researchers in the agricultural community to further enable research efforts in poultry and other agricultural species. 
The grant is a portion of $6 million USDA awarded to create three functional genomics projects. In addition to the WesternU-led project for chicken genomics, USDA awarded grants for cattle genomics at the University of California, Davis and a center of excellence for swine genomics at Iowa State University.
Categories: