WesternU College of Podiatric Medicine celebrates 100% match rate for 10 consecutive years
March 22, 2023
Read 1 mins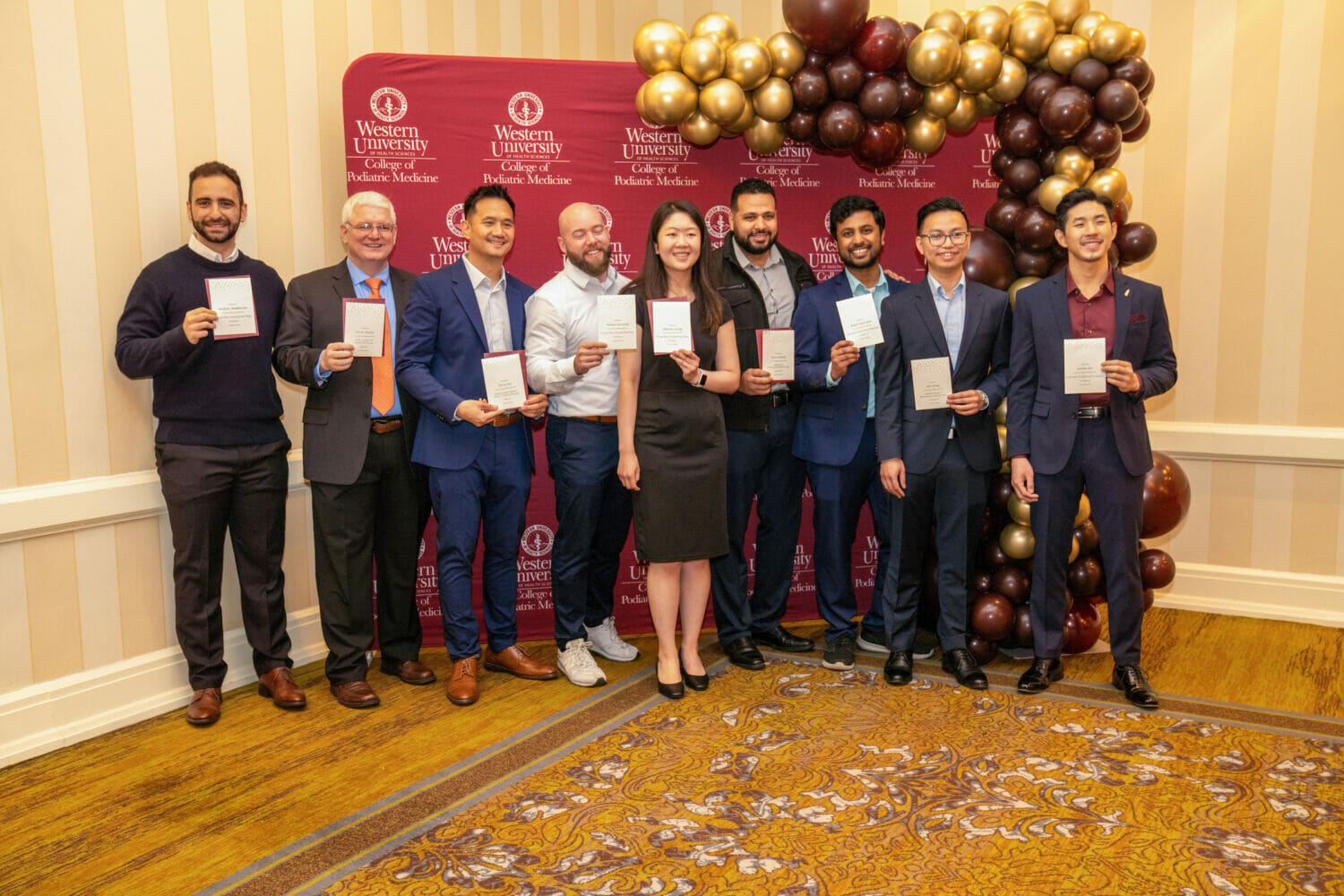 For graduating medical students in Western University of Health Sciences' College of Podiatric Medicine (CPM), Match Day is a transformative, life-changing moment. The anxiety-filled day begins with reflections of personal endurance, hard work and self-sacrifice that instantly changes to excitement, joy and smiles learning that their journey at WesternU has made their dream come true: becoming a physician.
Match Day is a nationwide event. Across the entire country, on the same day, at the same time, medical students find out simultaneously where they have been placed for residency. Since 1976, the Central Application Service for Podiatric Residencies has coordinated this annual rite of passage for podiatric medical and surgical residencies.
On Friday, March 17, 2023, CPM students gathered at the Sheraton Fairplex Hotel in Pomona, California, as well as virtually on Zoom with their family, friends, peers, faculty, and staff. When students arrive at WesternU, faculty and administrators consider students colleagues. As they embark on their residency program, faculty and administrators extend themselves to the soon to be doctors as WesternU family and lifelong mentors.
CPM continues to keep its promise of leading the way in inspiring and preparing the next generation of podiatric physicians. For the 10th consecutive year, CPM has a residency placement rate of 100%.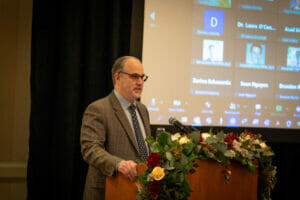 In a moment of reflection, College of Podiatric Medicine Dean Jonathan Labovitz, DPM, FACFAS, CHCQM, thought about the bigger picture of this accomplishment.
"Not only did the DPM 2023 students become the 10th consecutive class to achieve a 100% match rate, but they did it at a time marred by a pandemic, societal injustices and other significant traumatic times," Labovitz said. "This class exemplifies the perseverance, resilience, and dedication needed to be successful and the characteristics the faculty see in our students and alumni."
Match Day was not only about placement for CPM student Gordon Yee, it was also about family and legacy. Yee's mom, Anna, and sister, Stephanie, are both nurses. They were joined by Gordon's dad, George, and Gordon's girlfriend, Zen Waterford.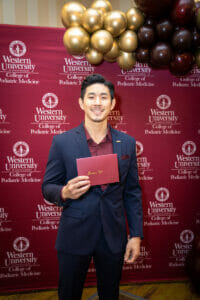 When Yee revealed his placement, UCLA, Waterford quickly embraced him, the family leaped with joy, and mom was brought to tears.
"UCLA was my No. 1 choice. My mom is a graduate of the UCLA School of Nursing," Yee said. "I am very excited. I am proud that my mom and I will have a shared journey through UCLA."
CPM Assistant Dean for Clinical Education and Faculty Affairs Rebecca Moellmer, DPM, FACFAS, FAAPSM, DABPM, said Match Day is personal validation for the students.
"DPM 2023 students have worked very hard to get to this point in their careers and it shows with 100% residency placement in quality residencies across the country," Moellmer said. "Not only are we proud of them, but it was also so nice to see the pride they have in reaching this significant milestone."
For CPM student Brandon Nguyen, Match Day was the beginning to an ending.
"It was crazy the past couple of months. Two months seemed to take a long time to pass. Non-stop stress. It was a challenge. You struggle for a reason. Last week was filled with sleepless nights," Nguyen said. "Today made everything worth it. I am very, very happy. I am going to Carl T. Hayden VA Medical Center in Phoenix, Arizona. It was my No. 1 choice!"
"We couldn't be more proud of the success of our DPM 2023 graduating class on attaining a 100% residency placement. It's a testament to the hard work of our students and the strength of their education," said CPM Associate Dean for Clinical Affairs Jarrod Shapiro, DPM, FACFAS, FACPM, FFPM, RCPS (Glasg).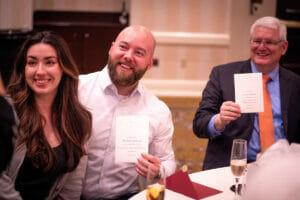 CPM student Michael Guzzardo was ecstatic to learn he was placed at his No. 1 choice, Scripps Mercy Hospital in San Diego.
"It is a dream come true. I wanted it," Guzzardo said. "I did not expect it to happen. Honestly, it does not feel real. It's unbelievable. It validates everything I have been through."
And beaming with pride next to Guzzardo was Ariana Camara, his fiancé. Camara, who is an attorney that specializes in health care policy, shared, "I am very proud of him. San Diego is a city we both wanted. Looking forward to the next chapter of our lives."