WesternU College of Pharmacy creates pathway for Pasadena City College students to become pharmacists
January 23, 2023
Read 1 mins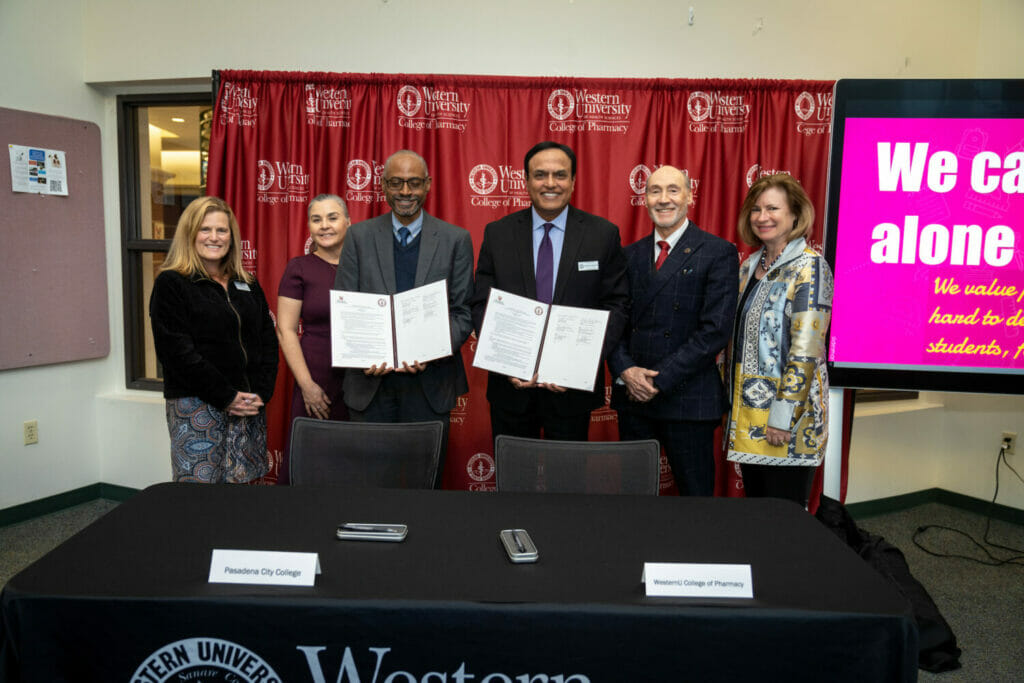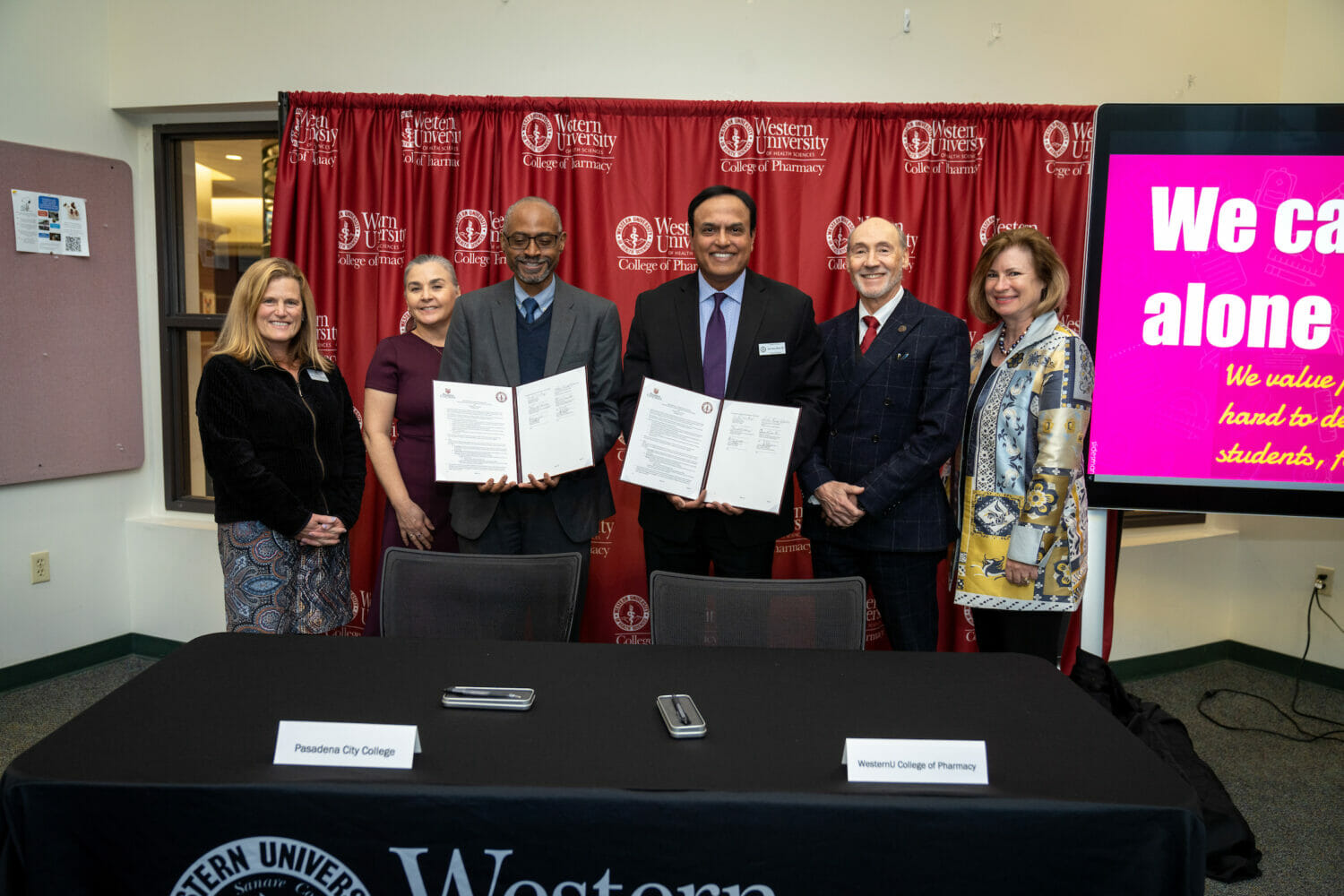 Western University of Health Sciences College of Pharmacy has signed a Memorandum of Understanding with Pasadena City College (PCC) to create a pathway for PCC students to become pharmacists.
The transfer admission guarantee agreement will provide PCC students with a guaranteed seat in the College of Pharmacy's PharmD program upon completion of the prerequisites while maintaining a 3.0 or higher GPA.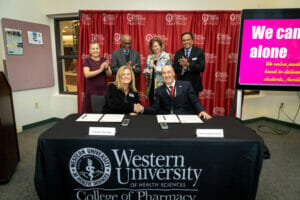 WesternU President Robin Farias-Eisner, MD, PhD, MBA, signed the MOU with Pasadena City College Superintendent/President Erika Endrijonas, PhD, on Nov. 15, 2022 on the WesternU campus. Additional signatories included WesternU Interim Provost and Chief Academic Officer Paula Crone, DO '92, WesternU College of Pharmacy Dean Sunil Prabhu, BPharm, PhD, PCC Assistant Superintendent and Vice President of Instruction Laura M. Ramirez, EdD, and PCC Health Sciences Division Dean Micah Young, MD. The gathering included several faculty and staff from both institutions. The PCC team also included some members of their Board of Trustees.
"This partnership will open doors for PCC students for years to come," Dr. Endrijonas said. "Our goal is to prepare people to thrive in the San Gabriel Valley's diverse economy. This partnership is just one example of how we're building pathways to a successful career for future generations of area residents."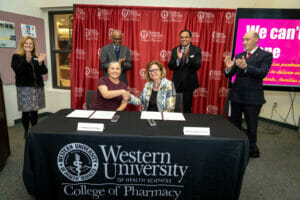 College of Pharmacy Dean Sunil Prabhu acknowledged the efforts of all parties involved to get the MOU to the signing stage. "Dr. Young and I started this conversation a few months ago where we both felt the need to develop and foster a meaningful relationship benefiting PCC students interested in the health care profession. I am excited to see these efforts culminate into a remarkable opportunity for both institutions to grow their friendship and form collaborations of this magnitude." Dr. Prabhu also thanked the members of the PCC team for coming to the WesternU campus and expressed a deep appreciation at the level of support received for this venture.
COP Assistant Dean for Enrollment Management, Dr. Patrick Chan provided a brief welcome presentation to orient the visitors to COP program offerings, curricular design and provided information about WesternU. For PCC, Tameka Alexander provided valuable information on diversity initiatives at PCC and general information about the PCC campus.