WesternU College of Osteopathic Medicine of the Pacific a top medical school for primary care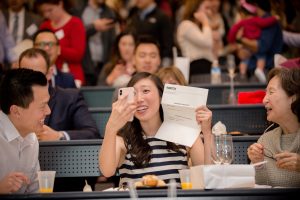 Western University of Health Sciences College of Osteopathic Medicine of the Pacific is the No. 11 medical school in the nation in percentage of graduates entering primary care residencies.
The ranking, by U.S. News and World Report, is based on graduates entering primary care specialties (2015-17 average). COMP ranks no. 11 with 59 percent of its graduates entering primary care during this time. U.S. News surveyed 177 medical schools, and 124 schools provided data used to calculate this ranking. Click here to see the full rankings: https://www.usnews.com/best-graduate-schools/top-medical-schools/primary-care-residents-rankings
COMP's most recent Match Day in March 2018 reflected this as well. Of the 207 placed students in Pomona, California, 121 are going into primary care, or 58 percent. COMP's Lebanon, Oregon campus placed 55 out of 102 (54 percent) matched students in primary care.
"The foundational principles of osteopathic medicine and the mission of WesternU COMP and COMP-Northwest naturally prepare our graduates for a career path that encompasses a comprehensive and holistic approach to patient care," said COMP Dean Paula Crone, DO '92. "Many of our graduates choose career paths in primary care because of their desire for a longitudinal and relationship-based practice of medicine."