WesternU College of Graduate Nursing receives Henry L. Guenther Foundation grant for simulation center
November 19, 2021
Read 3 mins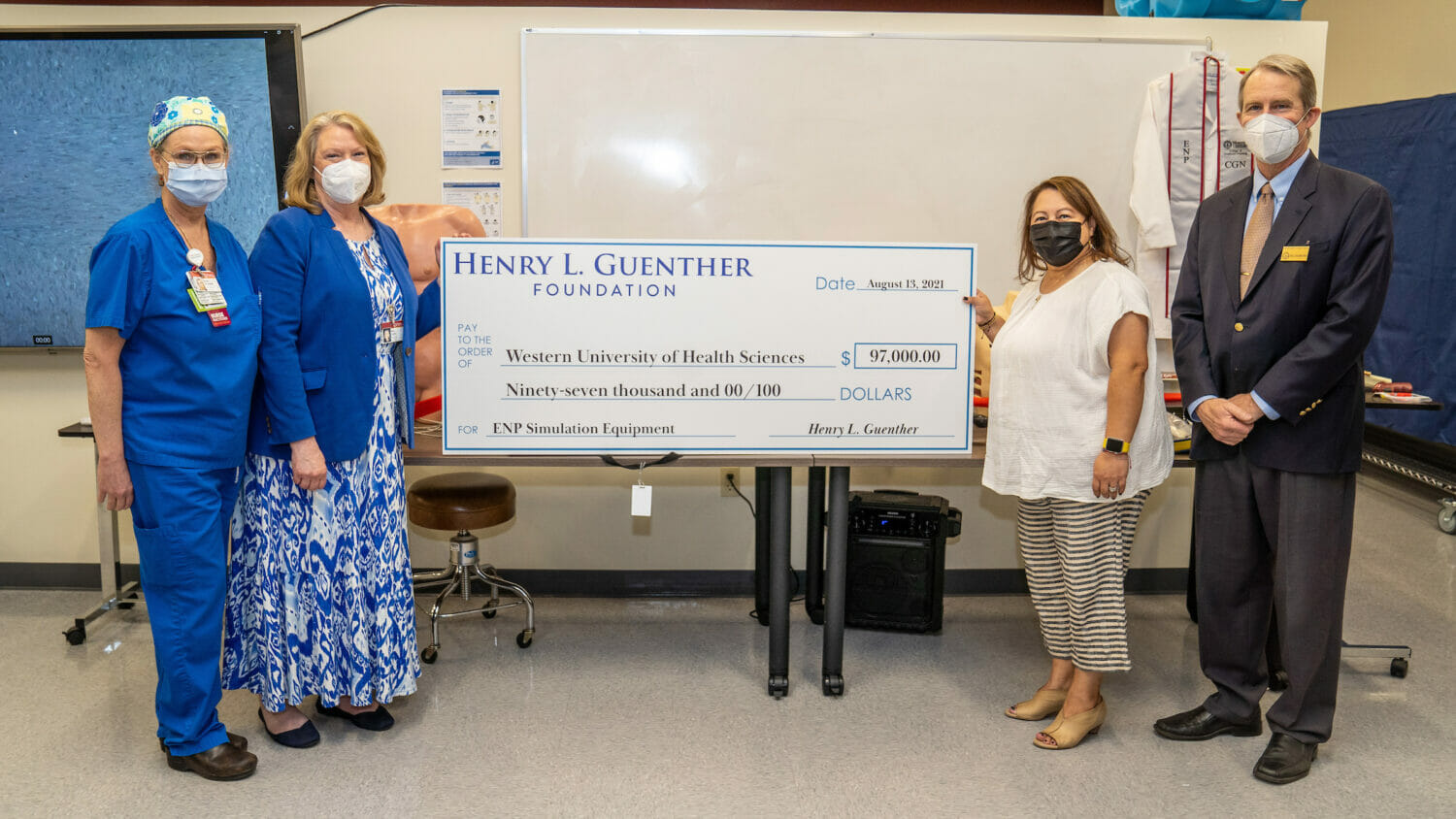 Western University of Health Sciences' College of Graduate Nursing (CGN) received a $97,000 grant from the Henry L. Guenther Foundation to purchase procedural training equipment for the CGN Simulation Training Center.
High-fidelity simulation equipment is essential for training graduate nursing students for practice in urgent care (UC) and emergency department (ED) settings, said Donna M. Emanuele, DNP, RN, FNP-BC, ENP-C, CNS, FAANP, CGN Director of the Doctor of Nursing Practice and ENP Post Graduate Certificate programs and Associate Professor. The expanded training capabilities made possible by these simulation models enable students from other WesternU colleges to learn and practice these unique skills within an interprofessional framework.
"The WesternU College of Graduate Nursing has built a solid reputation of educating outstanding and compassionate advanced practice nurses and nurse leaders – a success we credit to our students, faculty, and community partners, such as the Henry L. Guenther Foundation," Emanuele said.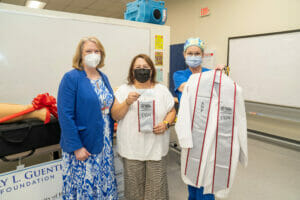 CGN held a reception and luncheon to recognize the Guenther Foundation's generous grant on Nov. 7, 2021. The foundation was represented by Office Administrator Alba Colorado. Among the guests were faculty and staff from CGN, the College of Osteopathic Medicine of the Pacific, and University Advancement.
The event was scheduled on the same weekend that CGN Emergency Nurse Practitioner (ENP) Post Graduate Certificate students received procedural skills training on WesternU's Pomona, California campus. The ENP students, who come to campus once per semester for hands-on training, utilized the new equipment made possible by the foundation grant, and they were able to thank Colorado personally for the foundation's generosity.
"The fact that we have the equipment here to practice procedures and get a hands-on feel for it is really beneficial," said ENP Post Graduate Certificate student Mayur Patel.
"They are here to learn how to become better prepared for future onboarding as emergency nurse practitioners," Emanuele said. "All this wonderful equipment that you have so generously provided to us is going to enable them to be that much more successful once they graduate from our program."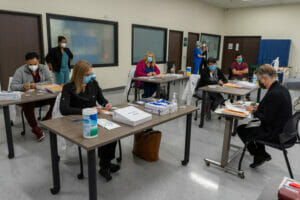 ENP students are helping people when they are most in need of help, said CGN Dean Mary Lopez, PhD, RN. CGN's ENP program is still relatively young – the current students are in the program's third cohort.
"Thank you to the staff and to the faculty for helping guide our students and for growing our program," Lopez said. "We're a really young program, but every year we get more and more interest. And it's because of this extra equipment that we have we're able to really grow our programs and build them for the future."
Colorado said she will tell the Guenther Foundation Board of Directors that their grant dollars are making a difference, and she hopes this is the beginning of a long-lasting relationship.
"It is so invigorating to see our decisions have an effect, and where we put our money carries weight in actually impacting the future," she said. "As directors, we want to see our dollars have the most impact over the greatest amount of time. I'm excited for your students. Congratulations. Best wishes. I think you all will be amazing emergency room personnel. I think doctors and staff will be lucky to have you working alongside them."