WesternU Board of Trustees announces new leadership, new member and a retirement
March 17, 2020
Read 3 mins
The Western University of Health Sciences Board of Trustees announced several leadership changes, a new member, and the retirement of one of its founding members.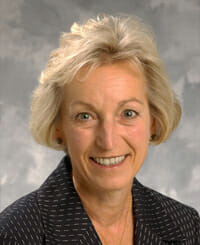 Linda L. Crans, BS, is now Chair of the Board of Trustees after serving as Vice Chair for six years. She replaces Richard A. Bond, DO '82, DrPH, who served as Chair for six years. He will continue serving on the Board, of which he has been a member since 2000.
"On behalf of the Board, I thank Dr. Bond for his commitment and dedication as Chair since 2013," Crans said. "His unique perspective as the first graduate of the College of Osteopathic Medicine of the Pacific provided insight that only he could provide. And for that the Board is very grateful, as well as for his continuing Board service."
Crans said she is honored to serve as Board Chair after having served on both the College of Osteopathic Medicine of the Pacific Advisory Board and then the University Board of Trustees for many years.
"I look forward to continuing the transition from a Founding Board to a Governing Board with focus on adoption and implementation of best practices," Crans said. "Our goal is to advance the effectiveness of our governing role in serving this most remarkable University."
Elizabeth Zamora, MBA, who joined the Board in April 2018, now serves as the Vice Chair. Tony L. Chan, PharmD, a nine-year member of the Board, now serves as Treasurer. John Forbing continues his service as Board Secretary.
Ethan R. Allen, DO, retired from the board in February 2020. The osteopathic pioneer had served on the board since the founding of the University in 1977. He had also served as board Treasurer since December 1982. Dr. Allen was also accorded the distinct honor of being named Founding Trustee Emeritus.
In a letter to Allen informing him of his emeritus status, Crans stated that the entire board is grateful for his legendary service to WesternU.
"You indeed are a University treasure," Crans wrote. "Dr. Allen, your contribution to the osteopathic profession, education and patient care will endure for generations. You set a standard for all of us to aspire to on the Board and in the WesternU community."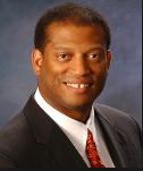 WesternU also welcomed a new Board member on Feb. 18, 2020: California Vice President of Medicaid, Children's Health Insurance Plan and Charitable Health Coverage for Kaiser Permanente Nate Oubré, MBA. Oubré provides strategic leadership for Northern and Southern California Medicaid, CHIP and CHC to achieve membership growth and targeted financial results. He is also responsible for KP relationships with the California state Medicaid agency and/or health plans and entities that contract with those agencies to create a single internal and external leadership voice for KP California MediCal program.