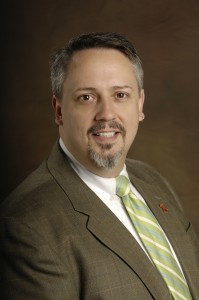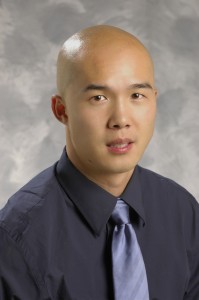 The California Society of Health-System Pharmacists (CSHP) recognized three new Fellows in 2015, and two are from Western University of Health Sciences.
College of Pharmacy (COP) Assistant Professor Patrick G. Chan, PharmD, PhD, FCSHP, and COP Professor James D. Scott, PharmD, MEd, FCCP, FASHP, FCSHP, were named CSHP Fellows.
The CSHP Practitioner Recognition Program formally recognizes pharmacists who demonstrate an ongoing level of involvement and commitment to educating practitioners, residents, students, administrators, and/or the public in the pharmacy practice.
"It is humbling to see the list of past recipients of the award, so it is definitely an honor to receive the distinction," Dr. Chan said. "I got involved with CSHP because it allowed me to meet other pharmacists who work in health-systems pharmacy as well as work with students who are interested in pursuing this avenue in the future. CSHP has also been a strong promoter of recent legislation that was passed in California to increase the responsibilities of pharmacists and recognition of pharmacists as health-care providers. I am grateful for the many opportunities that CSHP as afforded me in advancing the profession of pharmacy."
Becoming a CSHP Fellow is not just about what you have done for CSHP, but what have you done for the profession, Dr. Scott said. CSHP Fellows have typically contributed to the profession through patient care, advocacy, and research, in addition to helping CSHP do its valuable work. Becoming a CSHP Fellow also shows a level of external acknowledgment of the work that one has done.
"I had been involved in a number of other professional societies at the national and international levels, but at the state level you really have more opportunity to make an impact, and to see the results of that impact," Scott said. "It is very motivating, and can be very encouraging to continue being involved at higher levels, where the impact of your efforts can be felt more broadly. My work with CSHP, which has been as much at the local level as the state level, has introduced me to a new group of people who give as much to the profession as I do, and who I am proud to call my friends."
Categories: