Crystal Sin is the first to complete the Western University of Health Sciences pipeline and graduate with a Doctor of Optometry degree.
Her journey in the pipeline with WesternU started in seventh grade as a scholar in Health Career Ladder (HCL). As a Pitzer College student she returned for the Summer Health Professions Education Program (SHPEP). She has been an optometry student for the past four years at WesternU College of Optometry and will graduate Thursday, May 18, 2023.
"It's kind of crazy. I've known WesternU for more than half of my life since starting middle school up until now," Sin said. "Fourteen years, that's a long time, but I know that I've been taken care of, and I've just been so grateful for all the support I've gotten so far. I know that it's not a relationship that'll end with graduation."
Her journey with WesternU started when she moved to Pomona where her local school was Palomares Academy of Health Sciences (PAHS). The school, part of Pomona Unified School District, taught students from seventh through 12th grade and shared an alliance with WesternU to foster and empower students from the community.
Director of Health Career Ladder and former PAHS Principal Camille Ramos-Beal, EdD, said Sin consistently demonstrated leadership, integrity, and maturity beyond her years.
"Crystal was a student ambassador who took pride in our school and our community," Dr. Ramos-Beal said. "It does not surprise me that Crystal is successfully completing her studies and well on her way to becoming an optometrist."
Sin started attending HCL Saturday academies learning about a variety of medical and health care professions and maintained a perfect attendance across multiple years. She was valedictorian upon graduating PAHS.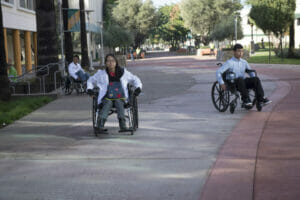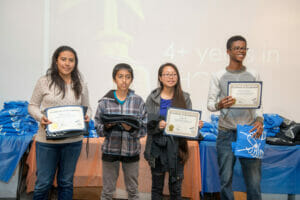 Sin said HCL was enjoyable, and she had a great experience. She said it was invaluable that she was able to learn and be in an environment of a health careers university.
"It was inspiring to be in classrooms where medical students take their classes, and there I was sitting in a chair learning about different health career topics," she said, reflecting on her time in HCL. "It was very interesting because it put me in that situation where I could see myself in a few years."
Sin attended Pitzer College in Claremont as a first-generation college student. WesternU Associate Provost for Academic Affairs Elizabeth Rega, PhD, invited Sin as a sophomore to be a guest speaker at a PHCL Saturday academy. It was on this day Dr. Rega told Crystal to apply for SHPEP, a new program to WesternU.
WesternU was one of 13 institutions nationwide to host the program that encourages students from financially disadvantaged families and groups underrepresented in medicine to enter health professions.
The program in 2017 provided opportunities for rising college sophomores and juniors interested in medicine, podiatric medicine, dental medicine, optometry, physical therapy, nursing, physician assistant and other health professions.
"I definitely wanted to apply to SHPEP to learn as much as I could about optometry, because at that moment I was just taking more of the prerequisites in undergrad to apply for optometry school," she said.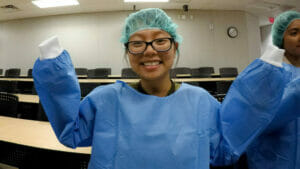 During her time in SHPEP she met different faculty throughout the different health professions and she made the closest bonds with those in the College of Optometry (CO), who became mentors to Sin. They include Assistant Dean of Clinical Education Tiffenie Harris, OD, Chief of Pediatric Optometric Services John Tassinari, OD, and many more.
"In the afternoons we would go into different respective health care tracks," Sin said. "I spent my time in the optometry labs learning more about what we do as optometrists, vision screenings, and slit lamp skills. It was the first time I touched a slit lamp. I remember being amazed by seeing the iris in such detail for the first time. Those experiences really cemented my decision to pursue optometry."
She was one of six SHPEP students to complete the program in 2017 and return as a Resident Peer Advisor (RPA) in 2018.
Dr. Rega says Sin's dedication to SHPEP as a scholar and RPA motivated WesternU administration to continue the program.
"Crystal embodies every elevated goal for pathway program students, coming from a background in urban Pomona where she and her family continuously overcome adversity," Dr. Rega said. "We are grateful to her for allowing us to see her grow and to have an opportunity to share her story with other aspiring young adults who are on their journey to pursuing the health professions. Crystal is an outstanding influence and her experience in participating in HCL and being a SHPEP alum became a pillar to support."
Crystal said WesternU College of Optometry was the only school she applied to because she knew it was the only place that she wanted to learn about the profession. She was still nervous about the application process and remembers the day when she checked mail before dinner at the Pitzer dorms.
"I saw the big letter and I was like, should I go back to my room and open it? What should I do? But I was just so excited and so I was opening it on my way from the mailroom to my room, and I saw the congratulations letter and things just clicked into place after that," Sin said. "I knew that I would be supported here and that I would flourish in this environment. I didn't want to go anywhere else for optometry school."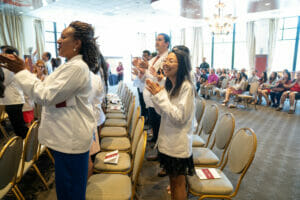 Sin started her first day in the College of Optometry in early August 2019. Already familiar with the campus, classrooms, equipment, and many professors, she felt ready for the challenge.
During the height of the COVID pandemic, Sin not only excelled in her courses but also demonstrated leadership skills. As class president, she served as a bridge between her classmates, faculty, and administration on curriculum and campus updates. Sin also balanced her duties as president of the Optometry Private Practice Business Club, which will help her eventually grow an optometric practice.
Other leadership roles Sin managed include president of the Beta Sigma Kappa and Gold Key International Optometric Honor Societies in addition to the student liaison of the American Academy of Optometry (AAO). Her efforts along with her classmates led to the inauguration of the WesternU AAO Club.
Sin recently finished a rotation at the WesternU Eye Care Institute rotating through the vision therapy, pediatrics, neuro-rehabilitation, and low vision modules. Like her mentors before her, she has been available to provide advice and encouragement for first- through third-year CO students on campus.
"I definitely want to give my all to help someone else who is also going along this journey," Sin said. "I think that's why I joined so many organizations at school. I wanted to not only represent my class, but I also wanted to support the classes after us and to know more about the classes before us."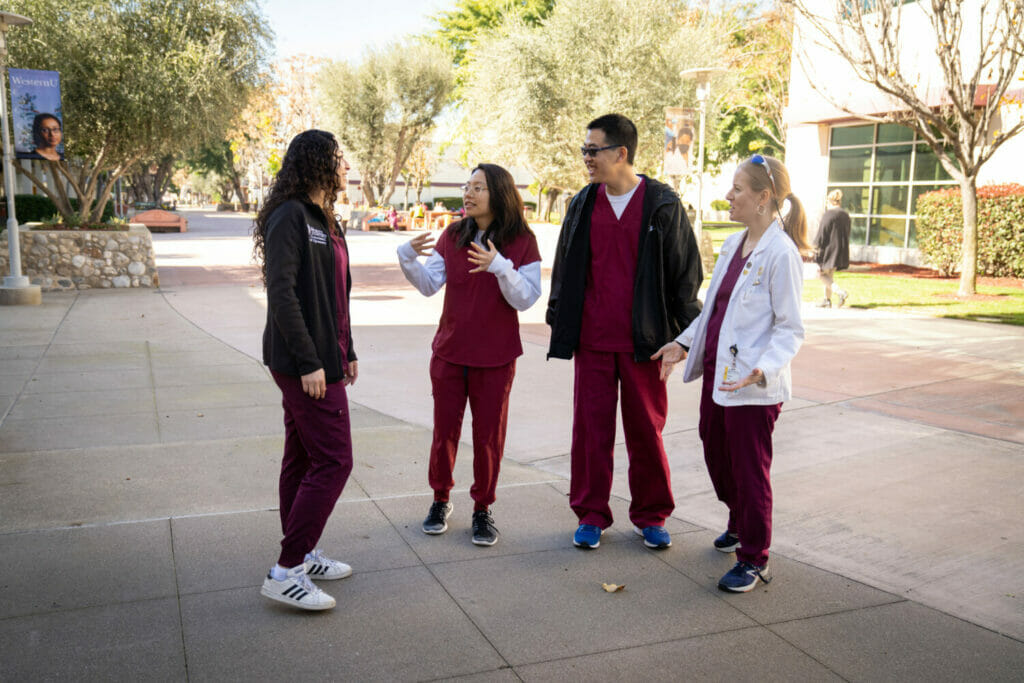 Sin says that being a mentor means being able to provide support for others who are coming up towards her point in life.
Dr. Harris believes that Crystal will become an excellent optometrist because of her academic aptitude, humanism, compassion, strong work ethic, and enthusiasm for the profession.
"She is a very well-rounded individual who has an amazing background in community service and dedication to helping others," Harris said. "Crystal embodies all elements of scientific excellence, humanism, and compassion to deliver high quality full-scope optometric patient care.
"I will genuinely miss having her around. I will miss seeing her in the hallways," Harris added. "I will truly miss her motivation of her classmates, the way she has interacted with her classmates, and with her ability to gently nudge others to do their best as well. She's been a fantastic member of the family. It will be bittersweet on graduation day."