PT alumnus second in three years to receive a perfect score on the National Physical Therapy Examination
Western University of Health Sciences College of Health Sciences (CHS) boasts two Doctor of Physical Therapy (DPT) alumni in the last three years to earn a perfect score on the National Physical Therapy Examination (NPTE).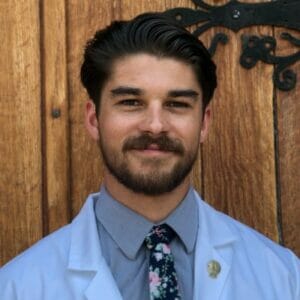 Alumni Turner Scarborough, DPT '21, and Maggie Lee, DPT '19, both received an 800, the highest score possible. Scarborough earned his in 2021 and Lee earned hers in 2019.
The NPTE is a comprehensive, five-hour-long exam that all PT graduates must pass to be licensed to practice in their respective jurisdiction. The accrediting body, the Commission on Accreditation in Physical Therapy Education, monitors all program pass rates to assess student achievement and to ensure excellence in physical therapy education.
WesternU DPT boasts a 100% ultimate pass rate – compared to 95% at the national level – and a 95% first-time pass rate – compared to 91% at the national level. WesternU graduates enjoy a 100% employment rate over the last several years. WesternU graduates also are increasingly following residency and fellowship pathways at institutions accredited by at American Board of Physical Therapy Residency and Fellowship Education, according to CHS Department of Physical Therapy Chair and Associate Professor Harsha Deoghare, PT, PhD.
"DPT faculty and staff team can't be happier for the special achievement of these students as well as that of the entire cohort of the DPT students despite the turbulent times brought on by the COVID-19 pandemic," Deoghare said. "Faculty have done a tremendous job to adapt to remote instruction and clinical education placement. Students have also displayed resiliency and creativity to rise to the challenge and hit the ball out of the park. Collectively, we are able to achieve a 100% on-time graduation rate, a feat achieved by only 67% of the DPT programs across the USA during the 2020-21 academic year."
Dr. Scarborough recently started a full-time physical therapy job with the Good Samaritan Society in Chaska, Minnesota.
He said WesternU did a great job preparing the Class of 2021 in becoming DPTs. He attests there were wonderful professors who were instrumental in his education and who helped him prepare for the NPTE. They include Janet Konecne, PT, DPT, OCS, CSCS; Gunnar Fillerup, PT, DPT, OCS, CSCS; Jeffrey Fairley, PT, DPT, OCS, FAAOMPT; Grant Hirayama, PT, DPT, OCS and Tammie Keller-Johnson, PT, DPT, NCS, ATP.
"I feel WesternU prepared me in the sense of knowledge and skill required of a new grad/entry-level PT," Scarborough said. "I feel even more prepared in my self-awareness of how much more there is to learn and become a DPT. All the professors I have mentioned have contributed one way or another to the belief that I have about the pursuit of excellence, which is that it is never over. That has contributed towards who I am as a new DPT eager to enter the profession."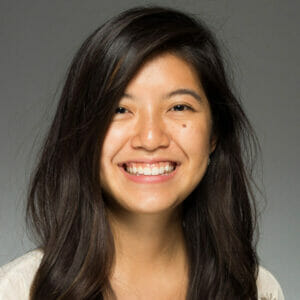 Dr. Lee is currently working at Emanate Health Queen of the Valley Hospital in West Covina.
"The only thing that beats passing boards is a perfect score," Lee said. "A huge thank you to WesternU for making me feel so much more than prepared for the biggest test of my life."
CHS Dean Dee Schilling, PT, PhD, FNAP, said this reflects the quality of the students attending WesternU CHS.
"This is not only a testimony to the dedication and ability of the students, but I believe a reflection of the faculty commitment to excellence in education and student success," Schilling said.