National Academies of Practice inducts three WesternU faculty as Distinguished Fellows
April 6, 2023
Read 1 mins
The National Academies of Practice (NAP) elected three Western University of Health Sciences faculty members and administrators as Distinguished Fellows.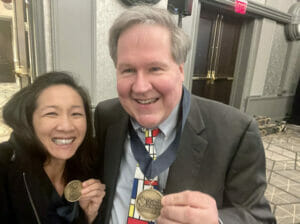 College of Graduate Nursing Associate Dean and Professor Rodney Hicks, PhD, RN, FNP-BC, FAANP, FAAN, is a Distinguished Fellow in the Nursing Academy. College of Veterinary Medicine Interim Dean John Tegzes, MA, VMD, Dipl. ABVT, is a Distinguished Fellow in the Veterinary Medicine Academy. College of Optometry Associate Professor and WesternU Interprofessional Practice and Education (IPE) Interim Director Jasmine Wong Yumori, OD, FAAO, Dipl AAO, is a Distinguished Fellow in the Optometry Academy. They will each add the FNAP (Distinguished Fellow of the National Academies of Practice) credential to their many academic and professional accomplishments.
Class of 2023 Fellows were welcomed into the National Academies of Practice during the awards and induction ceremony in Washington, D.C. on April 1, 2023.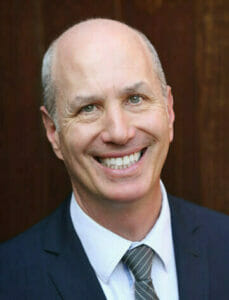 Founded in 1981, the National Academies of Practice advances interprofessional education, scholarship, research, practice and public policy. NAP educates and informs its members and others, facilitates collaborative scholarship and research opportunities, recruits, engages, retains and mentors its network of members, and advocates for the value of interprofessional practice and improves health care and policy for all, according to the NAP website.
Dr. Yumori said the mission of the National Academies of Practice aligns closely with her roles and responsibilities as WesternU's interim IPE director and as an educator and optometrist who has the privilege to be in the classroom and clinic with College of Optometry students while continuing to care for patients.
"It's fitting that WesternU is well-represented in NAP given how similar WesternU's values are to NAP's values of collaboration, patient-centeredness, inclusivity, and interconnectedness," she said. "Being a part of NAP is important because it provides me with the opportunity to learn with, about, and from accomplished health care providers while also being able to share with them the importance of optometry, with us all dedicated to improving the health of patients and communities. Attending the NAP Forum and Induction ceremony was such an honor and leaves me feeling inspired and energized."
The academies within the National Academies of Practice include: Allopathic and Osteopathic Medicine, Athletic Training, Audiology, Dentistry, Nursing, Occupational Therapy, Optometry, Pharmacy, Physical Therapy, Podiatric Medicine, Psychology, Respiratory Care, Social Work, Speech-Language Pathology and Veterinary Medicine.
Fellowship in the National Academies of Practice is an honor extended to those who have excelled in their profession and are dedicated to furthering interprofessional practice, scholarship and policy in support of interprofessional care. For more information on the National Academies of Practice, please visit napractice.org.