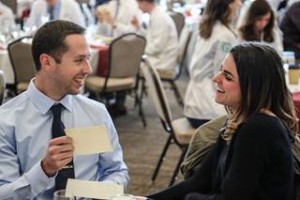 Student-doctors from Western University of Health Sciences (WesternU) Oregon campus celebrated another momentous occasion today, participating in Match Day, Friday, March 18.
This morning, fourth-year medical students from the College of Osteopathic Medicine of the Pacific-Northwest (COMP-Northwest) in Lebanon, opened envelopes revealing their medical residency programs. The drumline from Corvallis High School's Marching Band facilitated a countdown to 9 a.m., when envelopes were opened and the room was filled with emotions, followed by hugs and happy tears.
The Match is a system hosted by the National Resident Matching Program, in which medical students obtain residency positions in U.S. accredited training programs. The Match represents the culmination of undergraduate and medical school education, which in most cases means a minimum of eight years of study.
A total of 102 COMP-Northwest students participated in the Match, and more than half landed programs in primary care. Of the Class of 2016, 53 matched into primary care fields, which include internal medicine, family medicine, pediatrics, and OB-GYN.
COMP and COMP-Northwest Dean Paula M. Crone, DO, gave a toast to the Class of 2016 as they begin the next phase of medical education.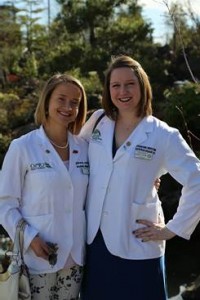 "May you always have resiliency, tenacity, purpose and courage," she said. "Where ever you are going, know you are going somewhere you are needed. Embrace your destination and know we are so proud of you."
With about 65 percent of the Class of 2016 hailing from the Pacific Northwest, community representatives were pleased to hear students landed residency programs in Oregon and Washington. Twenty-three students will complete their training in Oregon and Washington. Of the 23, 10 students will train in Oregon: five in Portland, four in Corvallis, and one in Klamath Falls.
Outside of the Pacific Northwest, medical students are spread across the U.S. Students matched into prestigious programs such as the Cleveland Clinic in Ohio and UC Davis Medical Center in Sacramento, Calif.
Fourth-year medical students Zack Giesen and Emily Harper completed a couples' match and will be headed to Dartmouth-Hitchcock Medical Center in Lebanon, N.H. They both matched into internal medicine.
"It's exciting. It's the next step in our careers," Giesen said. "I want to do cardiology eventually, so it's three years of internal medicine and three years of cardiology."
Both are Oregon natives – Giesen from Grants Pass and Harper from Portland. "Moving makes us a little nervous, but at the same time it's exciting. We figured we may be leaving Oregon, so we were prepared."
While the majority of students matched into primary care, 12 students matched into emergency medicine; nine in psychiatry, six in general surgery, and four in neurology.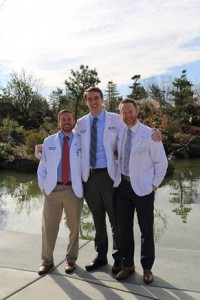 Medical residency programs can range from three to seven years, depending on the specialty. For example, family practice is three years, while neurosurgery is seven years. Following residency, the physician is then able to set up practice in the community of their choice.
Commencement for WesternU COMP-Northwest's Class of 2016 will be held on Friday, June 3, 2016. This will be the second class of graduating physicians from COMP-Northwest. More information on the ceremony can be found by visiting http://www.westernu.edu/commencement-comp-northwest/.