Western University of Health Sciences College of Osteopathic Medicine of the Pacific (COMP) alumnus Jason Wei, DO '17, was on a pediatric rehabilitation rotation at Children's Hospital Los Angeles (CHLA) when it went into lockdown due to the COVID-19 pandemic in March 2020.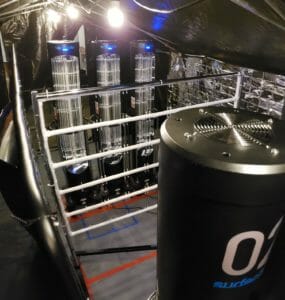 Seeing the fast rise in COVID-19 cases across the country and the subsequent shortage of N95 surgical masks for health care workers, Dr. Wei – inspired by an article he read about using UVC light to perform N95 mask disinfection at the University of Nebraska – quickly went into action.
Dr. Wei, who has a background in engineering and computer science, said, "I knew I had a unique skill set to help out, so I reached out to their infection prevention (IP) department with a design proposal to use Surfacide UVC Helios towers to perform N95 disinfection with calculations on estimated treatment time based on my design."
The IP department asked him to join the team where he spent the last six weeks of his rotation and two weeks of personal time off volunteering with the CHLA infection prevention team.
Wei was involved in email correspondence with two of the lead authors on the two major UVC papers as well as phone call discussions with manufacturers to confirm the required dosing for adequate UVC and hydrogen peroxide disinfection.  He used that information to help lead the design and implementation of the disinfection center including UVC and hydrogen peroxide vapor disinfection methods, and also worked with the infection prevention, facilities, and environmental services departments to help develop the infrastructure to support the disinfection center.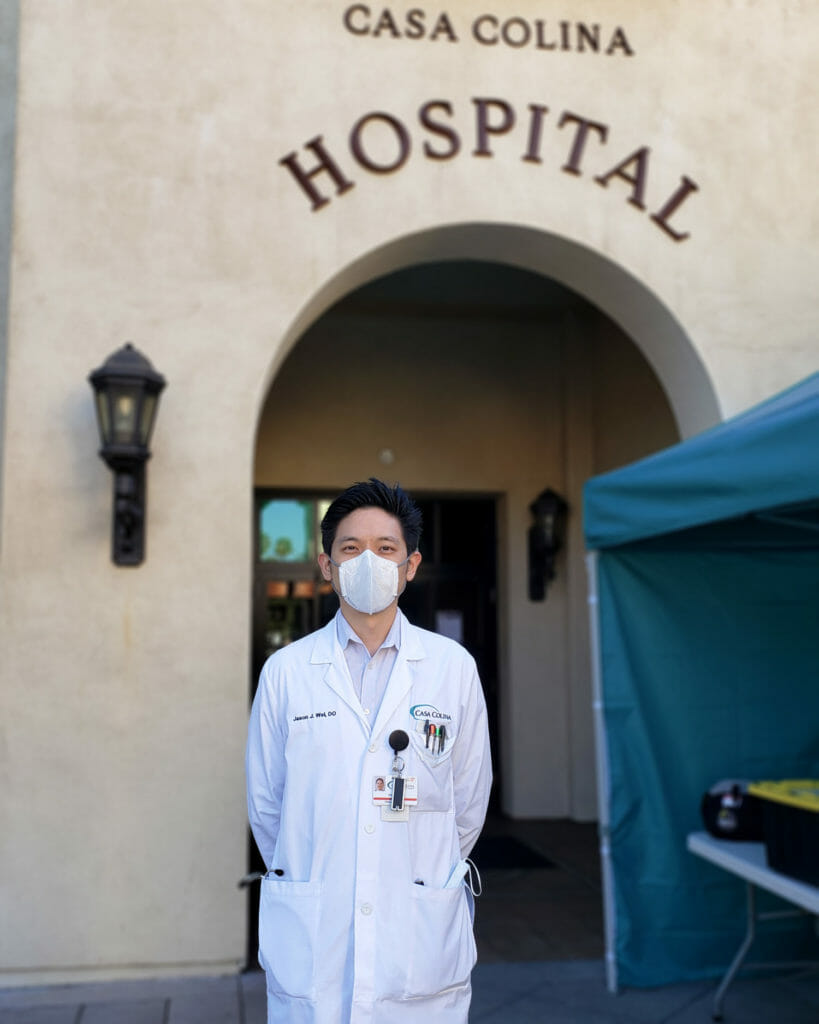 Wei is currently the chief resident at Casa Colina Hospital and Centers for Healthcare and is still assisting the CHLA IP team remotely and heard that the UVC and hydrogen peroxide systems are now up and running. He said, "That's great to have the expanded capacity considering the current second surge."
Wei researched, compiled, and shared his notes at shorturl.at/pxIV1. He also wrote a paper on his research and experience titled "Disinfection and Reuse Protocol for N95 Filtering Facepiece Respirators for SARS-CoV-2," which is currently being edited by his co-authors Elisa Kim, Rebecca Rutledge, Katie Cusick, and Catherine Ngo at CHLA.
"I felt really fortunate to be in the right place at the right time to take advantage of my eclectic set of skills, and it was really amazing to have the support of a major hospital," said Wei. "This was the most efficient way for me to help the largest number of people and I really felt like I helped make a difference, which is one of the main reasons I changed careers into medicine."