California Assemblyman Freddie Rodriguez visits WesternU
September 28, 2023
Read 1 mins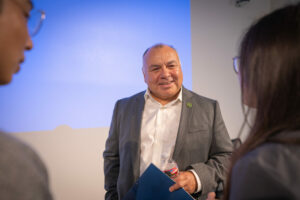 California Assemblyman Freddie Rodriguez recently visited Western University of Health Sciences at the invitation of the WesternU chapter of the American Student Dental Association (ASDA).
In a conversation with College of Dental Medicine students on Sept. 25, 2023, Rodriguez talked about how he got involved in politics and he encouraged students to contact him about legislation that affects their community.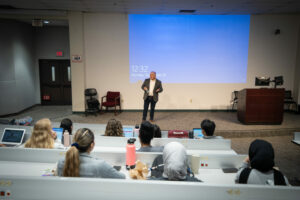 Rodriguez was born and raised in Pomona and worked as an Emergency Medical Technician, never envisioning getting into politics, he said. He started on this path because he wanted to see improvements in his neighborhood park. Fencing went up in Ralph Welch Park, but work wasn't getting done. He went to a Pomona City Council meeting with 300 signatures on a petition asking to fix the park. He was told money wasn't available for improvements. He ended up winning a City Council seat, and his first accomplishment as a councilmember was to reconfigure the park, adding a community center, basketball courts and other amenities. He also expanded neighborhood watch programs and advocated for public safety.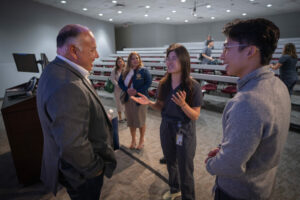 Rodriguez was elected to the state Assembly during a 2013 special election and represents a district of nearly half a million people.
"I'm advocating for our communities and also the state, but once again, I want to know what happens in our cities because whatever type of legislation I do in Sacramento, I want to make sure the people I represent are going to benefit from it too," Rodriguez said. "It doesn't make any sense if I support legislation that only benefits one part of the state when my community is going to suffer. If the legislation we're doing in Sacramento isn't right for our communities, let me know. We're all in this together."
Sometimes state politics get so big and convoluted, what we think we're doing right is going to cause harm, he said.
"But that's why we have to have those relationships," Rodriguez said. "That's why we have to work together, not just during election time. It's always communicating, having that open door policy."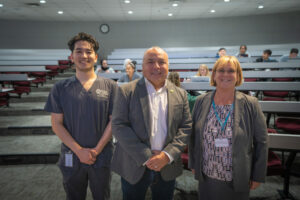 WesternU is a special place, and he remembers meeting Founding President Philip Pumerantz, Rodriguez said.
"You are our next generation of health care providers," he said. "To be right here in the city of Pomona, it's a big blessing to the community, the services you provide."
Second-year College of Dental Medicine student Gregory Bai, who serves as the legislative liaison for WesternU's ASDA chapter, facilitated Rodriguez's visit to campus. He wanted Rodriguez to help CDM become more knowledgeable about legislation.
"WesternU is community oriented," Bai said. "Making people aware of the resources that are available for community integration is important."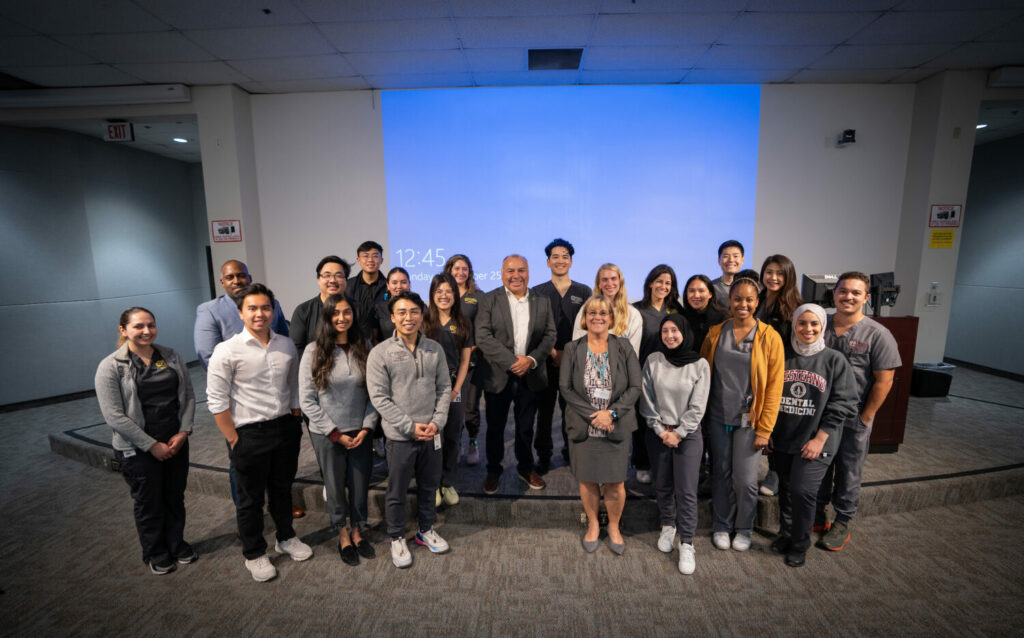 Categories: