WesternU College of Optometry alumnus receives life-saving kidney from his wife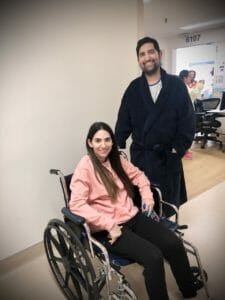 Western University of Health Sciences College of Optometry alumnus Kambiz Silani, OD '13, always knew he had a 50 percent chance of inheriting a rare genetic disease of the kidney known as autosomal dominant polycystic kidney disease (AD-PKD), but it usually affected his family members older than 50 years of age.
In the Fall of 2019, at the age of 35, Dr. Silani was given difficult news. His kidney markers (Creatinine, BUN, & Glomerular Filtration Rate) rapidly dropped off, leading to complete kidney failure. Within a week of the diagnosis, he had an external catheter placed in his chest and was put on dialysis, three days a week.
Although dialysis was keeping him alive, his nephrology team mentioned the average life expectancy for a patient on dialysis is typically 10 years. With his blood type, he would have to wait approximately five to eight years for a deceased donor. "This was a particularly rough time for me, my wife, my family and close friends," Silani said.
"My wife, Neda, witnessed firsthand the daily challenges that come with kidney failure. She was the first to raise her hand and get tested as a living donor," Silani said.  "With her bright optimism, she was confident that she would be a match and would be the one to donate her kidney. To the surprise of the transplant team, she, in fact, was a perfect match and made the ultimate sacrifice, which takes the word 'soulmate' to a new level."
Neda said she was with him throughout the entire journey and she didn't want to see him in pain anymore.
"It was an easy decision based on love. It was something I had to do, it wasn't an option and I knew in my heart that it would work out," she said.
From the time of being a match with Kambiz, she was not only a hero in giving up one of her kidneys, but she was also instrumental in getting him in for a transplant in a relatively short time of six months from diagnosis. During a donor counseling meeting, Neda met with other soon-to-be kidney donors that were in the process of donating a kidney for well over a year.
Neda kept calling, every day, pressuring Cedars-Sinai Medical Center to push her results through the system "It wasn't about me, it was about my husband and what he needed in that moment was a kidney," she said.
On March 3, 2020, Kambiz and Neda both had successful surgeries, as recipient and donor. The timing of the surgery coupled with Neda's persistence paid off since transplant surgeries were halted in mid-March due to the World Health Organization declaring the COVID-19 outbreak a pandemic.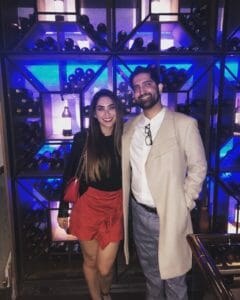 Interestingly, the surgical procedure is more complicated for the donor and often requires longer recovery, as they created an incision in the abdomen to remove the kidney, which is located near the back muscles, Kambiz said.
"Although Neda had a more complicated recovery, she was eager to see me back on my feet and enjoying my time dialysis-free," he said.
Kambiz said Neda supported him unconditionally through this health journey and having her by his side meant they could make it through anything together.
"It's just heartwarming that she made that ultimate sacrifice. She is my hero, my guardian angel," he said. "I feel incredibly blessed to have her in my life. We are best friends that travel together, work together, laugh together, and now we share a kidney together."
During this difficult time, Kambiz also turned to his extended family at WesternU. He has always had a strong connection and appreciation to the College of Optometry and feels the college was integral in his personal and professional development.
When he learned of his impending kidney transplant, he alerted Dean Elizabeth Hoppe, OD, MPH, DrPH, and Director of Operations Lori Rees. "They have such a great support system and even though I graduated in 2013 we are still like family," Silani said.
His love for the College was so strong that shortly after graduating from the inaugural class he and fellow alumnus Vipal Gandhi, OD '13, established the College's first alumni scholarship called the Gandhi/Silani Annual Scholarship for Clinical Excellence and Leadership Award. It supports third-year optometry students who demonstrate leadership and top clinical skills in a patient-care setting.
"Dr. Silani is truly one of my heroes and he has my heart," said Hoppe. "He was the first member of his class to start his own practice and that takes a lot of courage.  He has always given more than he receives, and I know that he will continue to build a lasting legacy among his patients and his community. He truly embodies what WesternU is all about."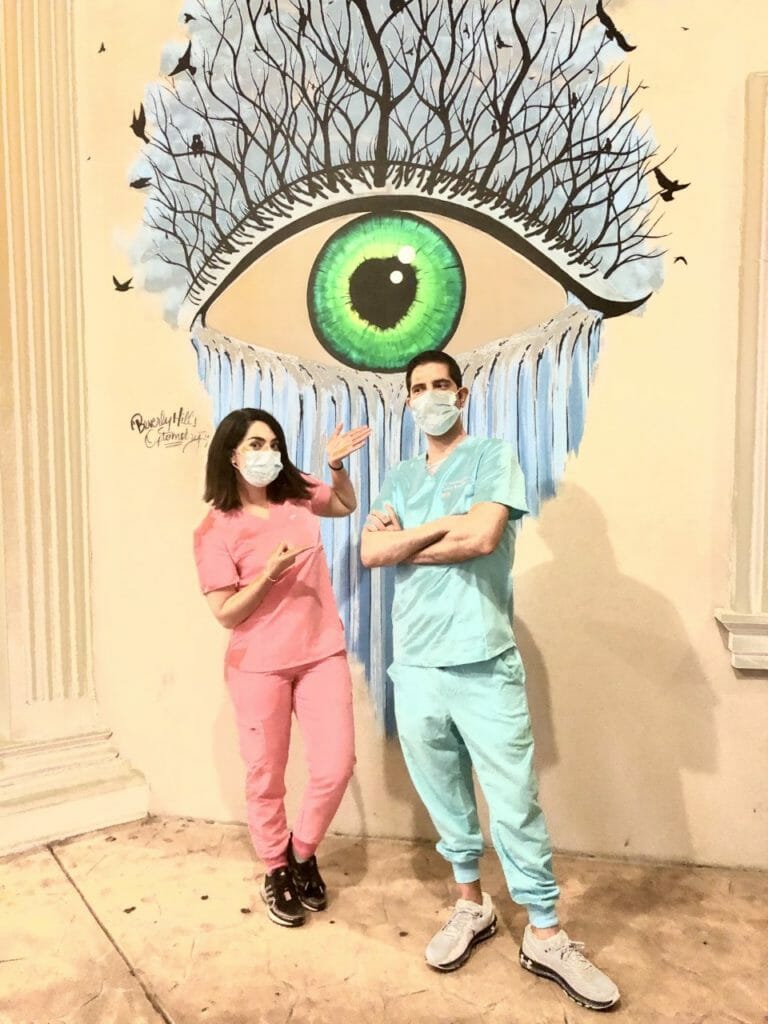 Despite his health challenges, Silani has succeeded in becoming a thought leader, consultant, speaker and influencer in the eye care community. While on dialysis, he was invited onto the prestigious TV show, The Doctors, to share his expert insight on the topic of dry eye disease. During the pandemic, he has been interviewed by the industry and hosted webinars for colleagues on various topics related to eye care and ocular surface disease. Since having their surgery in March, they have fully recovered and returned to work. They continue to do what they love most, providing high-level eye care services to their patients while staying safe during COVID-19.
Background: Dr. Silani followed in the footsteps of his father as a second-generation eye care specialist. Soon after graduating from WesternU, he founded the medical optometric practice, Beverly Hills Optometry: Advanced Dry Eye Center. Neda plays an integral role at Beverly Hills Optometry, as the Director of Operations, ensuring the practice continues to thrive by providing the highest level of care to their patients and the community.
Instagram: @beverlyhillsoptometrydryeye
Website: bheyeguy.com
Categories: