WesternU College of Health Sciences faculty awarded research grants
September 11, 2023
Read 2 mins
Western University of Health Sciences College of Health Sciences is expanding its translational research agenda. CHS Assistant Professor Emilie Orillard, PhD, and CHS Director of Diversity, Equity, Inclusion, and Belonging and Assistant Professor Zachary Travis, PhD, MPH, both incoming faculty in the MSMS program, have been awarded $35,000 each in intramural and seeds grants to pursue their research in Microbiology and Neuroscience, respectively.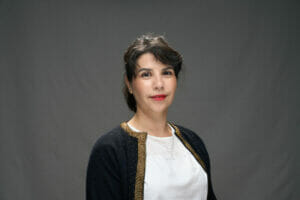 Dr. Orillard (pictured right), a microbiologist, is interested in how pathogenic bacteria adapt to their environment. She has studied chemosensory systems, complex signal transduction pathways that direct chemotaxis, surface motility, biofilm formation, alterations in gene expression, and factors that influence virulence and infection from Pseudomonas aeruginosa, and Vibrio vulnificus. At WesternU, she is pioneering work on the chemosensory pathways of Leptospira interrogans, the agents of leptospirosis, a widespread zoonotic disease. Dr. Orillard will use the intramural and seed grants awarded to elucidate proteins involved in the signaling cascades that change bacterial behavior. Through her exploration of signaling cascades, Dr. Orillard aims to develop effective therapeutic strategies to treat leptospirosis.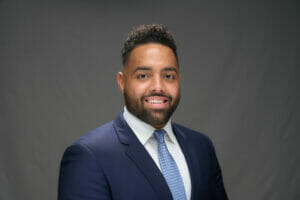 Contributing to MSMS's neuroscience research, Dr. Travis (pictured left), a physiologist and public health practitioner, has studied Surgical Brain Injury (the inadvertent injury that happens to brain tissue during neurosurgical procedures) for the last decade. Currently there are no therapeutics to treat surgical brain injury, but Dr. Travis is looking to utilize these intramural funds to test a selective calpain 2-inhibitor (which has shown promise in other traumatic brain injury models) as a possible therapeutic for surgical brain injury. Dr. Travis hopes to continue to add knowledge to the field of surgical brain injury, as well as expand surgical opportunities and bring forward a novel therapeutic. Dr. Travis has also been awarded $5,000 in seed funding to conduct a pilot qualitative public health study looking at the roles, responsibilities, and institutional commitments for Chief Health Equity Officers in California. Since 2021 there has been a massive increase in the number of Chief Health Equity Officers across the United States, yet substantial evidence is lacking on whether or not these Chief Health Equity Officers or organizations are meeting their internally and externally facing commitments. Dr. Travis hopes that information from this study will lead to potential policy recommendations and open of new avenues of research in the field of health equity.