Tell us more about your background, highlights, things that you are really proud of, anything that you really want to share.
I was born and raised in the Middle East, in a magnificent city. As I was doing my undergrad in filmmaking, I won various scholarships to visit different European cities and manage film projects. My films traveled all around the world, and I made connections with people I would never have otherwise known. I moved to the U.S. a few years ago, and after having some challenging but beautiful times, I decided to pursue optometry.
Why did you choose the College of Optometry?
I did a lot of research before narrowing down the list of optometry schools I wanted to attend. There are so many different schools, but one thing that stood out for me was the WUCO school's vision, which aligned with my goals. The school is amazingly progressive. It was also important for me to attend a school that values diversity. Unfortunately, we don't see this in many optometry schools. At WUCO, you meet students from all around the country and the world. So many people who are coming from different backgrounds and cultures. I think this is very valuable in this period in the United States. The school also has an outstanding faculty, and after my interview, it was crystal clear that WUCO is my top choice. I moved here from Houston, and I was living only 30 minutes away from another optometry school. I didn't want to go to a school simply to stay in my comfort zone. I wanted a new challenge and a school that I could immediately connect with; therefore, I chose WUCO with my heart.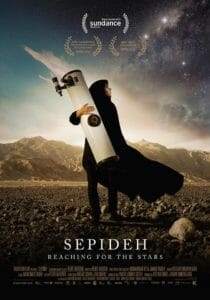 Why did you choose the profession of optometry?
My bachelor's degree is in the field of cinema. Since I was a kid, I was obsessed with everything visual. A few years ago, I was invited to a friend's house and tried a virtual reality headset. The experience was terrific. The reality about how your eyes and brain work together to perceive the image was striking. I started reading about it, and I became very interested in the mechanics of the eye. I decided I wanted to connect the science of optometry to the magic of moving images. Soon after I started working at an optometry practice, I fell in love with the patient work and clinical part. Anything from vision science to work with patients and vision therapy was interesting for me. You can save the lives of so many people by looking into their eyes. This was brilliant.
What are your passions outside optometry? Passion projects?
Of course, anything related to art and culture is exciting for me. I love learning new languages because it lets me connect to so many people and learn from them. I also believe this will help me a lot as a future optometrist when I can travel to countries where people speak languages other than English. I also love cooking different types of foods and learning from different cultures through food.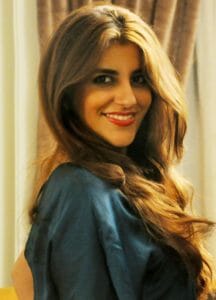 What is your current goal for professional development? What is your next "thing" or next professional goal? What is on your vision board?
I have a lot of ideas, and I hope I can fulfill all of them. But the two main ones are: help develop research-based vision therapy in connection with virtual reality, and the other goal is to travel to areas where people do not have access to eye care providers. I want to help them see this beautiful world in the best possible way.
What is the last thing that really moved you – happy, excited, tears of joy, or any emotion?
There is an Italian photographer who is a nurse as well. He posted some pictures of doctors and nurses working 24 hours in the hospitals, trying to save lives. Some of them haven't seen their families and children for weeks. Some pictures showed medical workers crying in the aisle in hospitals. You could feel the emotional pressure on these people's shoulders, and it moved me very much. I think everyone should see these pictures to realize how serious COVID-19. Each of us should do our part to make it easier for people in the medical field.
What have you done recently to leave your mark on the world around you? An act of kindness? Large or small, please share?
I have a friend who is very smart and talented. She is attending one of the best pharmacy schools in the country. Today, she told me she wants to drop out of school. It was heartbreaking to hear that. Even though I had a test coming up, I cut time from studying and called her. I reminded her that her effort would pay off and how much she can offer to help people after she graduates. I tried my best to have her change her mind. I'm happy that it worked.
What gets you out of bed in the morning? What is your "why"?
The fact that God gave me health and the opportunity to step on this road and to be able to help everyone around me. Many people worldwide, and even here in the United States, don't have access to education or can't attend school for different reasons. I'm very thankful that I can follow my dreams.
What is your favorite vacation spot? Or what is your dream vacation spot? Why?
Oh! So many places. I think Hawaii was one of the most beautiful places. It's just nature, culture, and wonderful people.
Do you have any tips on how you are adapting to social distancing, online learning, working off campus, caring for patients amid this pandemic? Helpful tips are appreciated by all.
Yes! Even though we read about the new normal in the news, I still see many people who follow the old routine. Some people don't perceive how real COVID-19 is. We have to remember that a lot of people are losing their beloved ones, and there is huge pressure on people working in the medical field. By adapting to new rules and following the social distancing protocols, we can help save lives. It is challenging to learn through Zoom, and we need to allow ourselves breaks in between classes & computer work. Going for a short walk or doing a little exercise between classes or study sessions helps me tremendously.