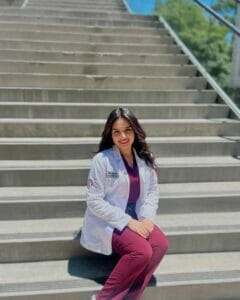 Diva Zeckua is an inspiring and accomplished second-year optometry student at Western University of Health Sciences in Pomona, California. Hailing from the vibrant city of San Diego, California, Diva has always been driven by a deep passion for learning, leadership, and cultural diversity. She participated as a representative for Hispanic Heritage month in 2022.
As a proud Mexican-American and a first-generation college student, Diva's journey is a testament to her resilience and determination. She graduated from San Diego State University in 2022 with a major in biology and an impressive double minor in leadership and Italian Studies. Her academic excellence and commitment to her studies have been the driving forces behind her success.
Diva's linguistic prowess is equally remarkable. Fluent in Spanish, Italian, French, and English, she possesses a unique ability to bridge cultural divides and connect with people from all walks of life. This multilingualism not only enriches her personal experiences but also extends her reach as a global communicator.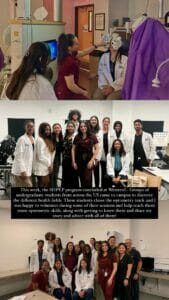 Diva's leadership skills shine brightly as she takes on roles of great responsibility. She is the current president for NOSA. She serves as one of the leaders of the California Optometric Association's Student Section (COSS), demonstrating her dedication to the field of optometry and her commitment to advancing the profession. Her efforts to engage and empower her peers have earned her recognition.
In addition to her leadership role in COSS, Diva is a student leader at Western University. Her dedication to her education is exemplified by her work as a federal work study student, providing valuable support to the CE and Communications Director. Through her dedication, she not only excels in her studies but also creates a positive impact within her academic environment.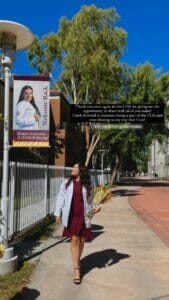 Diva's unique perspective as an optometry student has been shared through her takeover, providing insight into her educational journey. The College of Optometry proudly supports Diva's efforts and educational goals, recognizing her as a trailblazer who paves the way for others to follow. She has some exciting projects coming up soon which include a series of Spanish workshops.
With a relentless pursuit of excellence, a passion for optometry, and an unwavering commitment to cultural diversity and leadership, Diva Zeckua is a shining example of the transformative power of education and the impact of dedicated individuals on their communities.
Categories: