Social connection is a core human need, and the desire to connect a fundamental drive. Lack of connection, or loneliness, has been linked to inflammation, accelerated aging and cardiovascular health risk, suicide, and all-cause mortality. Connection on a community level has profound benefits for both individuals and society
We recognize that social distancing is necessary but is not optimal.  With our students, staff, and faculty craving human interaction we have built up and deployed our MEDWell programs and projects, virtually…

MEDWell (Mindfullness, Exercise, and Diet through Work, Engagement and Lifelong Learning) was created many years ago as a way to bring the COMP/COMP-Northwest family together and support our collective health and connection via opportunities for engagement in keeping ourselves mentally and physically well. The MEDWell team has created dedicated time during the school day/workday to hold space and time for Mindfulness Mondays, Wellness Wednesdays, and Fitness Fridays!
Mindful Mondays: You can choose from 7 different topics of discussion that we are calling "rooms". Each "room" has a different topic focus and a different Zoom link to access that topic and that group of like-minded COMP/COMP-Northwest folks.

"Check-in and Chat": Resilience in the face of Social Distancing- Hosted by Dr Robyn Dreibelbis
Come join our group to discuss what you are doing to stay healthy and connected during our "new normal" of social distancing. Share struggles and successes in this online world.

Food and Wine Discussion Group- Hosted by Dr Susan Mackintosh
For the next several weeks, we will form a community of food and wine lovers….(or other beverage of your choice).  Topics that we will discuss include: Comfort foods, "Victory Garden" Cooking, recreating favorite restaurant meals, Foods of the World, and any other subjects that come to mind.  Bring your creativity and your appetite!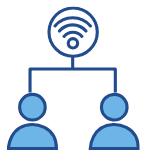 Single and Staying Social- Hosted by Dr Kathryn Potter
A group to discuss ideas of how to stay connected when you are single/away from family currently.

New Normal Book Club- Hosted by Dr Jeannie Davis
As we are encouraged to self-isolate and stay at home due to the spread of the corona virus, Now Book-lovers can now join a virtual book club while at home. Please bring a book to introduce and recommended to other members.

We're Not Really Strangers- Hosted by Niela Darmani/Crystal Rivera
We will be playing the card game "We're Not Really Strangers". A purpose driven card game and movement all about empowering meaningful connections.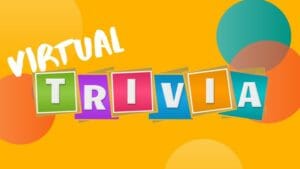 Trivia with Tom- Hosted by Tom Fox
Science, History, Literature and many more categories!! Join us weekly for the fun!

Leadership Discussion Group- Hosted by Di Lacey
All of us lead. Whether in our homes, community or work, helping people move forward together through difficult times is never easy. It requires personal reflection, awareness, and courage. Now more than ever, we need to encourage each other as we lead through these 'unprecedented times." Managing change, personal productivity, organizational skills, building trust and personal awareness are a few of the topics we will explore. Join us for a weekly session to share skills and discuss challenges along the way.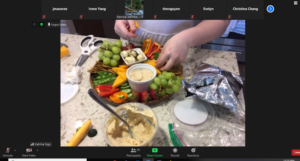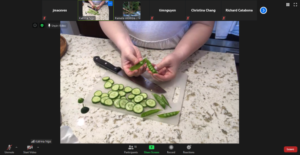 Wellness Wednesdays: Will begin with a food demonstration focused on an ingredient of the week. We take the rest of the time to share a meal and conversation with everyone that attends.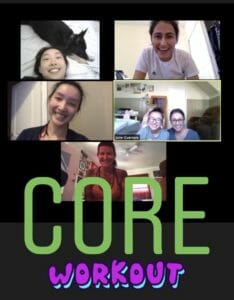 Fitness Fridays: You can choose from different fitness activities that we are calling "rooms". Join us in different "rooms" which will have fitness activities hosted by various people in the COMP/COMP-Northwest family from yoga to body weight exercises to nature walks, among other activities.
We may not be in person for these activities, but for the first time we are coming together as one college. Interacting and on some occasions meeting each other for the first time. We are even seen incoming first year DO students from both campuses participating. Already establishing relationships with their upper classman and fellow classmates and getting ahead of the curve on self-care. And although classes have ended, students are still participating during their summer break, another first. We have never had these opportunities before. So, amidst this pandemic and social distancing, we have found a positive way to strengthen, support and embrace it.