New mentor program connects WesternU students and alumni
October 12, 2021
Read 5 mins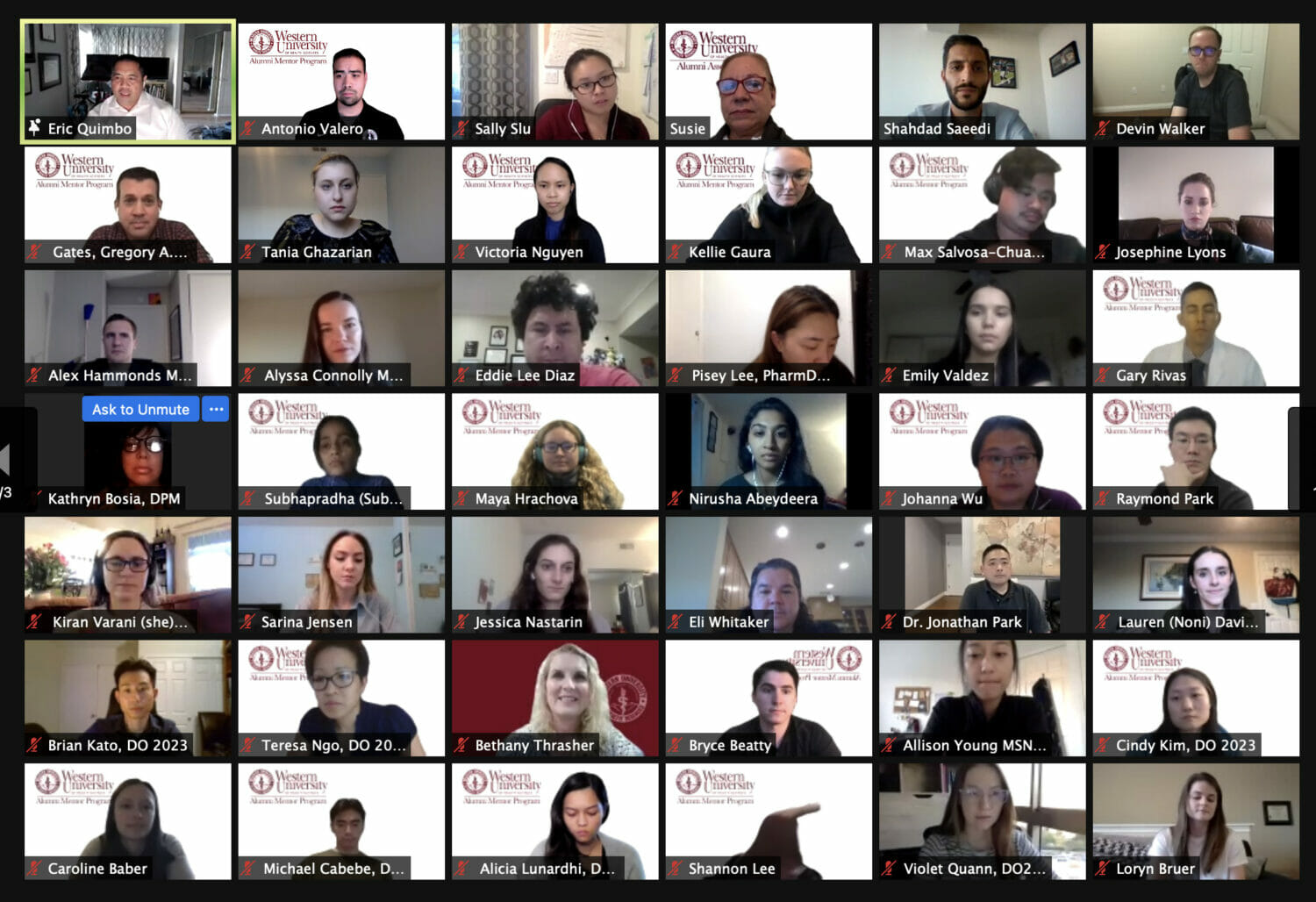 The WesternU Office of Alumni Relations launched the Western University of Health Sciences Alumni Mentor Program (AMP) in February 2021 with a virtual mix and mingle event. More than 70 alumni and nearly 110 students participated in the program. The End of Mentorship Program Celebration was held in May 2021. Mentor and mentee applications opened for a new year in October 2021.
After great success and feedback in Spring 2021, the Alumni Mentor Program will be expanding its program from a semester to an entire academic year. Kicking off the Mentor program in fall 2021, the program has received 251 applications to date from alumni and students to participate throughout the 2021-22 academic year. The Office of Alumni Relations implemented an innovative mentorship platform that allows mentors and mentees to not only communicate with one another, but also have the capability to view any program or event activity.
"The Alumni Mentor program has been incredible because it put me into contact with such an inspiring mentor. I would never have gotten the chance to make this meaningful, longstanding alumni connection without this program," said College of Osteopathic Medicine of the Pacific-Northwest Class of 2024 student Clarice Martinez de Castro. "I have gained so much wisdom from my mentor and can't thank her enough for her time. Connections like these are so necessary in the time before clinical years because it gives you valuable perspective into different fields of medicine."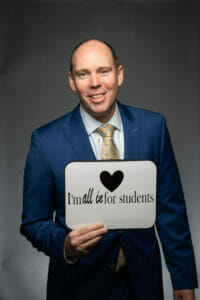 Alumni also found the program rewarding.
"I joined the Alumni Mentorship Program because I wanted to share my professional experiences with the current WesternU students and hopefully help them learn from my experiences. I wanted to give back to WesternU for the opportunities it has provided for me," said College of Graduate Nursing alumnus Marc Wirtz, MSN-E '13. "During the Spring Alumni Mentorship Program I was able to connect with my mentee and support her during her decision-making process for where she wanted to work and where she wanted to specialize. I was also able to be a reference for her during her background check. I love this program and truly believe that as a mentor we are able to help shape and guide our future health care professionals."
AMP provides an opportunity for current students and alumni to network in a mutually rewarding relationship that is based on student academic and professional goals. Through this program, alumni will be able to guide current students by sharing their career and WesternU experiences, according to the WesternU AMP website.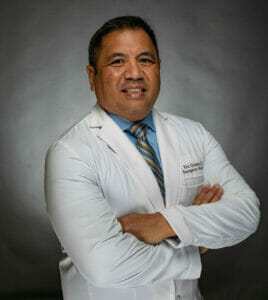 AMP Chair and COMP alumnus Eric A. Quimbo, DO '04, said he got this far through being mentored, and volunteered to join AMP to give back to the school he appreciates.
"Mentoring is how I got this far in life, whether it was my parents, a coach, a teacher, or an attending physician, they were all important parts of my development," Quimbo said. "I do it now because I believe in paying it forward, I find it quite rewarding when I see mentees achieve their goals. I think if you can be a great mentor, it makes you a better leader since you're helping others become successful."
Quimbo has been an emergency physician for the past 13 years, currently working at Placentia-Linda Hospital in Placentia, California. He also serves as director for a local ambulance company, Emergency Ambulance in Brea.
When Quimbo was in school, Tom Minahan, DO '95, was his mentor. Dr. Minahan was an attending physician at Arrowhead Regional Medical Center when Quimbo was a student rotating in the ER department.
"He really cared for students and was so down to earth," Quimbo said. "Tom was never that pretentious doctor that was too good for a lowly med student. I try to be that way with anyone I come across. I always attempt to help students I work with. I believe in paying it forward."
Other committee members include Co-Chair Kathryn M Slaughter-Mehfoud, DVM '17, and Sunny Lo, DO '12; Shahdad K. Saeedi, DPM '16, Bethany A. Thrasher, DNP '20 and Andrew Le, DO '17.
First-year Physician Assistant (PA) student Gary Rivas and second-year PA student Grace Knerr from the College of Health Sciences were mentored by CHS alumnus Zachary Symmes, MSPA '15.
Rivas said he signed up for the mentor program to gain more insight into different specialties within the physician assistant field, as well as get advice on how to excel during the didactic year and clinical rotations from someone who has been through the process themselves.
"It's important to be mentored by an alumnus because they have the unique vantage point of having been a WesternU student themselves, and therefore may have some 'insider' knowledge and advice regarding clinical rotation sites, passing boards, and handling the challenges of the didactic year," he said.
Knerr signed up for WesternU AMP after having a good experience with a PA peer mentorship program through the program and she believes having an alumni mentor will be helpful as she transitions to her PA career.
"I think my mentor, who has recently been through graduation, boards, and getting his first job, will have a lot of knowledge and insight from his experience to share with me," she said after meeting him once. "He has been able to share the methods that helped him and tips for getting the most out of PA school.  I am excited to build this relationship and start my PA career with the guidance of my mentor."
The goals of the program are to increase engagement between WesternU alumni and current students, provide a valuable experience for alumni and students, and engage colleges and campus partners to support students and alumni.
For more information about AMP, please visit https://alumnifriends.westernu.edu/get-involved/AMP.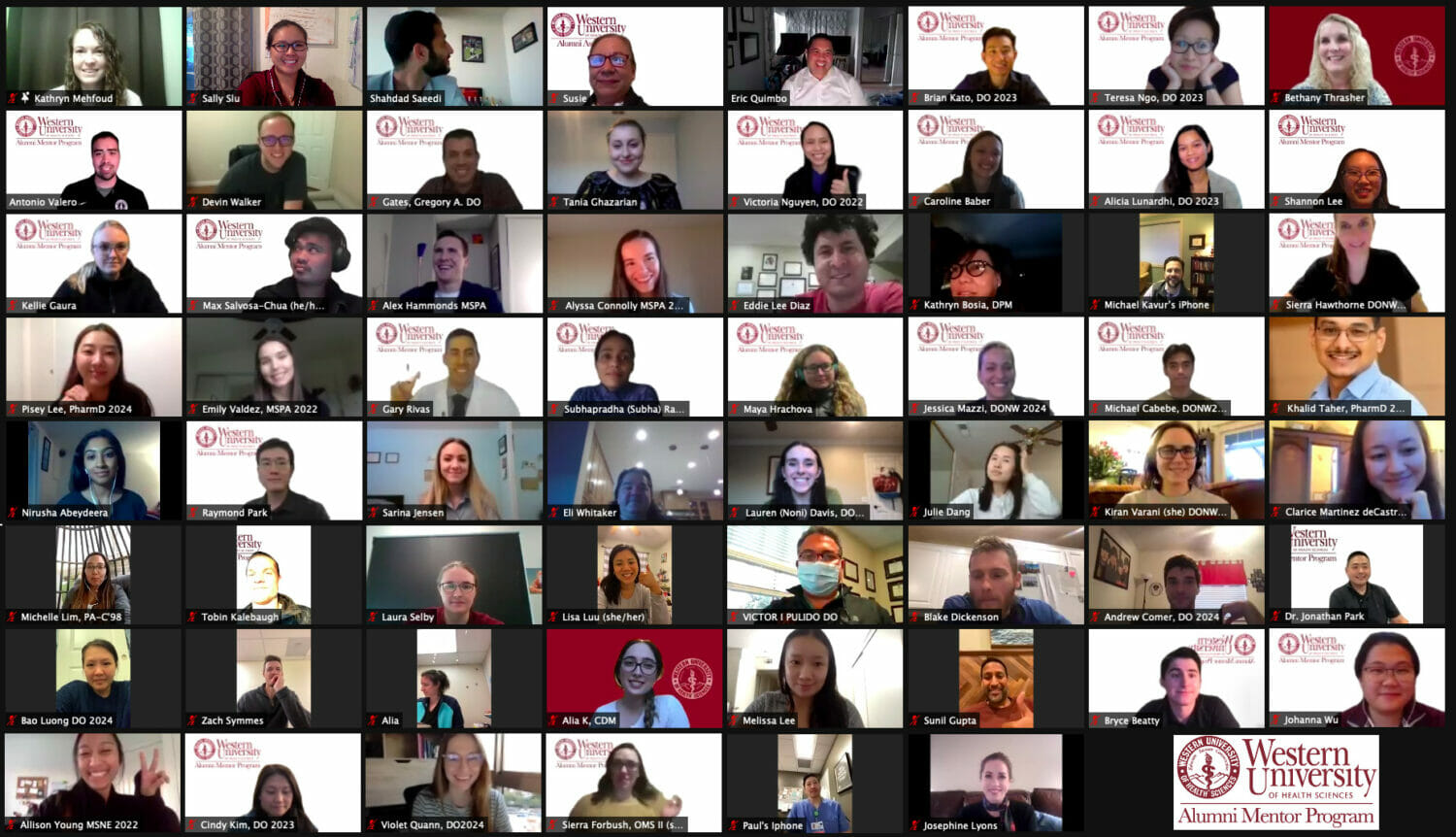 Categories: