As someone deeply rooted in community service and a passion for making a positive impact, Kelee Visconti has spent the past nine years donating to Western University College of Optometry (WUCO). With a heart devoted to helping others, Kelee has found fulfillment in both professional and personal aspects of life. Professionally, Kelee's dedication shines through in their involvement with Care Harbor, a project that demands hard work but provides tremendous rewards. Her commitment to this initiative mirrors her belief in the power of community service, recognizing the potential to create a difference beyond herself and college.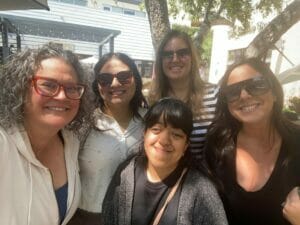 At WUCO, Kelee thrives on teamwork and camaraderie, having previously shared her office with the dynamic and spirited Kelly Russo before the pandemic for many years. This collaborative spirit extends to the close-knit group of colleagues that engage and foster a positive environment that enhances her work. Currently, Kelee is focused on building relationships with local senior living centers, a testament to her commitment to expanding access to eye care services for the University. This endeavor speaks volumes about her dedication to service and her desire to reach underserved communities.
Beyond her professional achievements, Kelee is a donor to the College of Optometry, driven by a desire to support deserving individuals in pursuing their dreams. This reflects their generosity and commitment to making a meaningful impact. One of Kelee's proudest achievements involves helping a former gang member transform into a positive force in society, realizing their dreams. This accomplishment speaks to her belief in the potential for change and ability to facilitate it.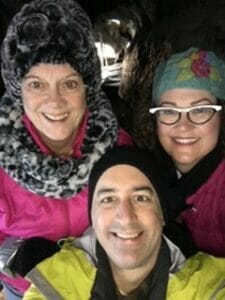 While her role at WUCO as Assistant Director of Clinical Education Programs involves working with remarkable individuals from students, faculty, preceptors and beyond Kelee's passions extend beyond WUCO. Traveling with family, cherishing moments with friends, indulging in fitness through long walks and hikes, and restoring her century-old home are among the activities that bring her joy. An affinity for antiques showcases her appreciation for history and craftsmanship.
Outside of work, Kelee finds inspiration in the moments that reveal the profound impact an individual's life can have on countless others. These experiences fuel her motivation to contribute positively to the world. Every day, her motivation comes from the anticipation of witnessing a breathtaking sunrise during their morning walks. The serenity and beauty of these moments provide a powerful reminder of life's simple pleasures.
When not immersed in her professional and philanthropic pursuits, she also finds solace in the coastal town of Cambria, CA. The scenic beauty, artisanal crafts, family time, and exploration of nearby wineries and olive orchards make it a favorite retreat. Looking ahead, she envisions a retired life on a beach on the central coast, Cambria, CA to enjoy its community and artistry. Her dream encapsulates her appreciation for life's pleasures. Through her experiences at WUCO she has discovered the surprises and intricacies of academia, providing a unique perspective that continues to shape her journey.
Categories: