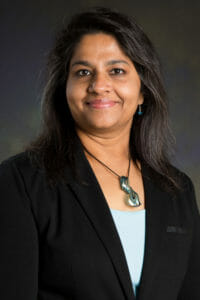 Congratulations to Dr. Anandi Law for another successful American College of Clinical Pharmacy (ACCP) Peer Review of her Research Fellowship in Health Outcomes. The peer-review committee found that Dr. Law's program meets the ACCP Fellowship Guidelines and was given the full five-year mark for her next review.
Dr. Law, the Associate Dean of Assessment for the College of Pharmacy, has coordinated and managed a strong and well-admired fellowship program. Her program emphasizes research (75%) and teaching. This fellowship, established in 2003, was the first post-doc program in the COP. Since then, Dr. Law has graduated seven health outcomes Fellows and is currently precepting her 9th Fellow. Her 8th fellow left the program early to pursue a career in industry. Her fellows have been involved in numerous publications and grants during their fellowships. In total, Dr. Law's Fellows have published 25 journal articles, 49 posters/abstracts, and 2 book chapters with Dr. Law.
Dr. Law has received overwhelmingly positive feedback about her program and her mentorship from her past fellows. Through a carefully balanced program, her Fellows emerge with the tools necessary to continue on to academia or outcomes research positions. Dr. Law is well-regarded in her field of practice and her past-Fellows continue to seek out her mentorship and guidance.
Categories: