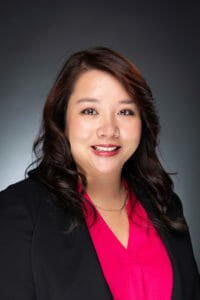 College of Optometry alumna Josephine Lin, OD '16, FAAO, worked at a community clinic in Atwater, California, before returning to Western University of Health Sciences as a clinical assistant professor.
What is your fondest memory of the College of Optometry professionally and/or personally? What do you love about the College?
I have always had a passion for pediatrics. I had the opportunity to be in the pediatrics module for two sessions in my third year. I really enjoyed performing pediatric exams. There were a few times where a patient came in for their first eye exam, and I had the opportunity to make it less scary for them. The best feeling came from patients who told me that the exam was easy and they would leave with a smile on their face. I was later offered a position at a community clinic before graduation to perform pediatric exams and to start up a vision therapy clinic. I was really grateful for the opportunity and I couldn't have done it without the amazing guidance of my preceptors, Dr. Walker, Dr. Chung and Dr. Jensen. They continued to lend me help even after I graduated when I came across complicated cases.
Personally, one of my fondest memories of the College was meeting my husband, Tony. We met during my first year of optometry school and have been together for almost eight years now. He's been one of my greatest supporters throughout my education and career. We've now built a beautiful family together. We recently had our first baby in February and couldn't be happier.
Why did you choose the College of Optometry?
One of the main reasons I chose to go to WesternU was because of the new facilities and technology offered at the College. I also chose to go to the College because of the faculty. The doctors I worked with prior to attending WesternU spoke highly of the faculty they were acquainted with at the College. And I am glad I had the opportunity to learn from them.
What are your passions outside optometry?  Passion projects? 
There are two things I'm really passionate about: food and traveling.
I'm really passionate about food. I'm a big foodie and I love exploring new restaurants and food events. In college, I used to run a small food blog with friends. We used to get invited to some restaurant openings and a few food festivals. Nowadays, we're all pretty busy, but we still like getting together to explore new places. My love for food came from my parents. During the weekdays, my mom would always cook us meals, but the weekends were for going out. Even until now, we make an effort to go out as a big family to new restaurants at least once a month. Since we're unable to dine in due to recent events, Tony and I make an effort to order from some of our local restaurants to help support small businesses. A lot of restaurants in our community have unfortunately had to close down since the shelter in place. For now, we hope that by ordering to go, it'll help keep some of our favorite restaurants running.
My parents have always been big on traveling and made an effort to always take my brother and me to someplace new every year. My parents are both in the travel business and have been all over the world. They taught my brother and me to be curious about other cultures and the way other people live. I've visited 22 countries to this date and I can't wait to travel to some place new in the future. Tony and I would love to go back to Indonesia one day to visit my extended family. I only have my immediate family here in the United States and I rarely get to see my grandmother. I visit Indonesia every five to six years or so. Next time, we'd love to bring our baby there to meet her great grandmother.
What is your current goal for professional development? What is your next "thing" or next professional goal? What is on your vision board?
Before coming to WesternU, I worked at a community clinic in Atwater, California for two years. Optometry was one of the bigger services that were offered at the community clinic and we were one of the biggest optometry clinics in that rural area. We practiced full-scope optometry there and the majority of exams were anything but routine.
I would like our external clinics to one day be as busy and as successful as the community clinic I worked at previously. It takes time and care to build a clinic from scratch, but it is well worth it in the end because we'll be able to provide more services to our patients. Optometry does not have a very big presence in the community clinics, but I hope to grow these clinics alongside my colleagues and bring in more patients. We've recently acquired new machines in office. This has allowed us to provide more services to our patients in need.
What have you done recently to leave your mark on the world around you? An act of kindness? Large or small, please share?
These are uncertain times we're currently living in with COVID-19 at the center of it all. I have several friends who are nurses and doctors working in hospitals. They've shared how difficult access to personal protective equipment (PPE) has been. Unfortunately, I'm not talented enough to help make face masks to donate. However, I've recently donated to an organization that is able to help purchase face masks in bulk for hospitals. A high school friend of mine created this fundraiser called the Dollar Challenge, to help raise money to purchase masks that will be donated to hospitals. They've been able to purchase 46,000 masks so far for donation. I've been sharing with friends and family this information, in hopes more people can help donate. Every dollar counts!
In light of recent news – do you have any tips on how you are adapting to social distancing, online learning, working off campus, caring for patients amid this pandemic? Helpful tips are appreciated by all. 
My colleagues and I have been seeing patients during this pandemic. It's been a really big transition to provide a safe environment for everyone through the use of PPE and extra sterilization of all rooms and equipment. Being in a community clinic environment, I feel that we've come across many patients who have tested positive for COVID or have had COVID exposure. We try to provide the best care as possible for these patients while staying safe.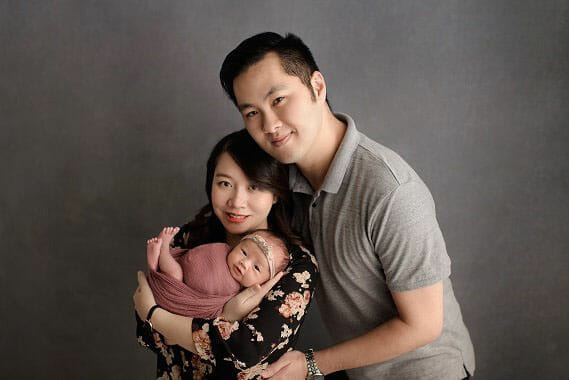 Categories: