May 25th, 2020 a 46-year-old African-American man, was killed in Minneapolis, Minnesota, while being arrested for allegedly using a counterfeit $20 bill. Seventeen minutes after the first squad car arrived at the scene, this man was unconscious and pinned beneath three police officers, showing no signs of life.
This man was George Floyd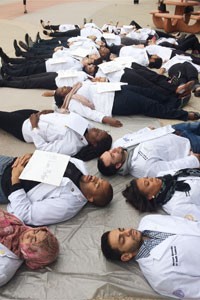 WC4BL – June 2020   Protests in the Minneapolis–Saint Paul area began before quickly spreading nationwide and in over 60 countries internationally supporting Black Lives Matter. Students at WesternU quickly sprang into action as a quest to start a WesternU chapter of WhiteCoats4Blacklives (WC4BL) started.  WC4BL is an organization that spawned from the civil unrest due to the non-indictment of officers responsible for the deaths of Michael Brown and Erica Garner in the Fall of 2014. WC4BL was officially created on Martin Luther King, Jr. Day, 2015, to further the goals building energy around protests and ensure that #whitecoats4blacklives was not simply a one-time action but an ongoing movement.
WesternU WC4BL Mission: Eliminating racial bias in the practice of medicine and recognizing racism as a threat to the health and well-being of people of color.
WesternU WC4BL Student Leadership: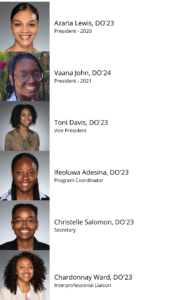 Need to select which statement to use below…?
Not enough can be said about these student leaders. Their tenacity and guidance kept WesternU's finger on the pulse of a torn nation. We can only say thank you, we stand with you and we will do the best to be the change we want to see.
Not enough can be said about these student leaders. Their tenacity and guidance held WesternU's feet to the fire through their demands for change to ensure a more diverse and culturally competent WesternU student body, faculty, and staff. We can only say thank you, we stand with you and we will do the best to be the change we want to see.
Dialogue on the Road to Social and Medical Justice – June 2020  WesternU held faculty, staff and student town halls with the purpose of beginning foundational conversations that will set the stage for further discussion and future action as we ensure a campus environment where all students feel welcome and included. The discussions were hosted by Dr. Beverly Guidry, Senior Vice President of Student Affairs; Dr. Ed Barnes, Associate Dean, Academic Innovation, College of Osteopathic Medicine of the Pacific; and Dr. Mirabelle Fernandes Paul, Assistant Dean, Student Affairs, College of Osteopathic Medicine of the Pacific-Northwest. Hearts and eyes were opened, and tears were shed and shared all in the hopes of taking corrective steps forward.
Connect for Equity & Inclusion – July 2020  WesternU brought in Lee Gill, JD, Chief Diversity Officer,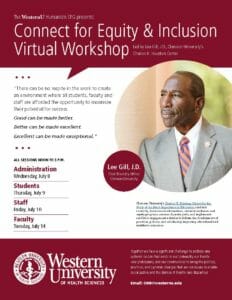 Clemson University's Charles H. Houston Center and Kendra Stewart-Tillman, PhD, Executive Director of the Harvey and Lucinda Gantt Multicultural Center​,Clemson University to facilitate a virtual webinar for students and virtual workshops for faculty and staff. Faculty, staff, and students were walked through subjects of:
Intercultural Competence: why it is important and how we use it
Recognizing, increasing, leveraging, and noticing and cultural differences
Internalizing Bias of Cultural Differences
Socialization of Cultural Differences
Through the passion, determination, and professionalism of our students to make diversity, equity, and inclusion an expectation of their educational experience and thankful that our Dean and leadership have truly prioritized student voice COMP has instituted the COMP Office of Diversity, Equity & Inclusion (DEI).
DEI Leadership
Here are some themes upon which we frame our initiative:
Establishment of an integrative DEI curriculum spanning all 4 years of years of medical school curriculum.
Staff and Faculty recruitment and retention: Train a cadre of employees in OSU's "Search Advocacy program'. Purposeful recruitment and retention of employees of historically under-represented groups.
Student leadership via clubs, SGA etc
Student recruitment and admissions
Bias incident response Team: A system of reporting and responding to items of bias/prejudice.
Scholarships and funding for DEI goals
DEI Research
Cultural awareness events and observances
These themes serve as the framework of the DEI Council which is made up of over 40 COMP faculty, staff, and students.
Diversity Talks: COMP has also started a new virtual seminar series called Diversity Talk where the days most underserved population topics are presented.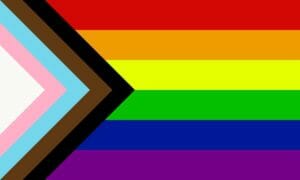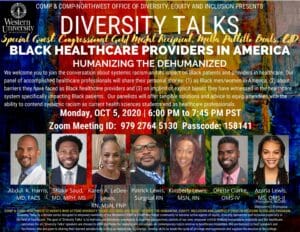 We had a very special guest join us for this event Dr. Melba Pattillo Beals. In 1957, Melba Pattillo was one of nine African-American high school students to desegregate Central High School in Little Rock, Arkansas. Under the protection of the 101st Airborne Division of the Army, dispatched by President Eisenhower, Melba and 8 other African-American youths integrated the previously all-white Central High School.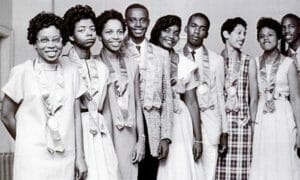 The "Little Rock Nine" defied mobs, death threats and physical attacks. Armed only with the practices of peaceful resistance, each day they attended school was a physical and psychological trial. Their endurance, born of a desire to remedy social injustice and seek equality in education was the first, heroic salvo in the battle for desegration of our public educational system.
In 1999, Congress awarded Dr. Beals and her Little Rock Nine companions the Congressional Gold Medal — the nation's highest honor — for their contributions to the Civil Rights Movement.
More information on her at https://www.themelbabeals.com/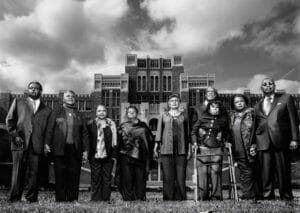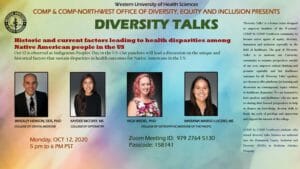 Wrap-up needed but not sure what to write…?