CVM professor receives Raptor Research Foundation President's Award
December 13, 2020
Read 2 mins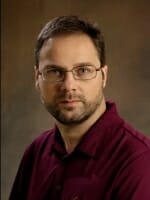 CVM Associate Professor Miguel D. Saggese, DVM, MSc, PhD, recently received the Raptor Research Foundation (RRF) President's Award. The award is given by the RRF's President in recognition and appreciation of individuals who made exceptional contributions to the Raptor Research Foundation. The Raptor Research Foundation is an international scientific society with the primary goal of accumulating and disseminating scientific information about raptors. Dr. Saggese is an Associate Professor of Microbiology and Avian/Wildlife Medicine.
Dr. Saggese was also recently informed that two papers submitted in 2020 were accepted for publication: "Breeding Ecology of Southern Caracaras (Corocora plancus) in Southern Continental Patagonia, Argentina: Saggese MD, J. Morrison, A.I. Quaglia et all. Journal of Raptor Research, in press;" and "Extreme color variation in pallid and normal morphs of the Peregrine Falcon (Falco peregrinus) in Patagonia, by Ellis DH, MD Saggese, RW Nelson and A. Franke, El Hornero-Journal of Neotropical Ornithology, in press."
Dr. Saggese also presented on raptor medicine at the recent course on "Ecology and management of birds of prey." The event was organized by The Peregrine Fund and the Neotropical Raptor Network and delivered via Zoom. Dr. Saggese also did a similar presentation for veterinarians and veterinary students from Peru and other Latin American countries during an event organized by Faunavet-Peru. This presentation was held in June.
Categories: